The final round of the FIA World Rallycross championship in Argentina was claimed by the Norwegian Andreas Bakkerud, having won the Supercar final from Johan Kristoffersson and Toomas Heikkinen. Heikkinen's win seals EKS the Team Championship, and the WRX double.
The Southern Hemisphere season finale saw Andreas Bakkerud victorious in Argentina. The Hoonigan Racing Division driver claimed the event in Rosario, Argentina – stealing victory from Johan Kristoffersson and Toomas Topi Heikkinen, but most importantly beating his fellow countryman Petter Solberg to the third spot in the 2016 championship.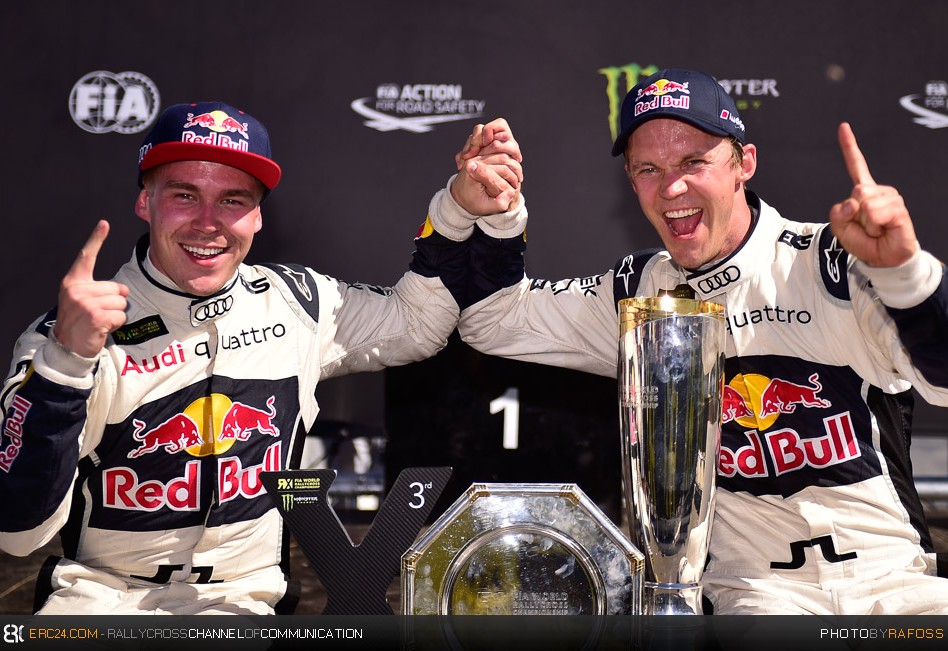 Having already sealed the championship, Mattias Ekström and teammate Toomas Heikkinen were embroiled in the battle for the team championship. With second and third place in the drivers standings still up for grabs as the drivers headed into the event.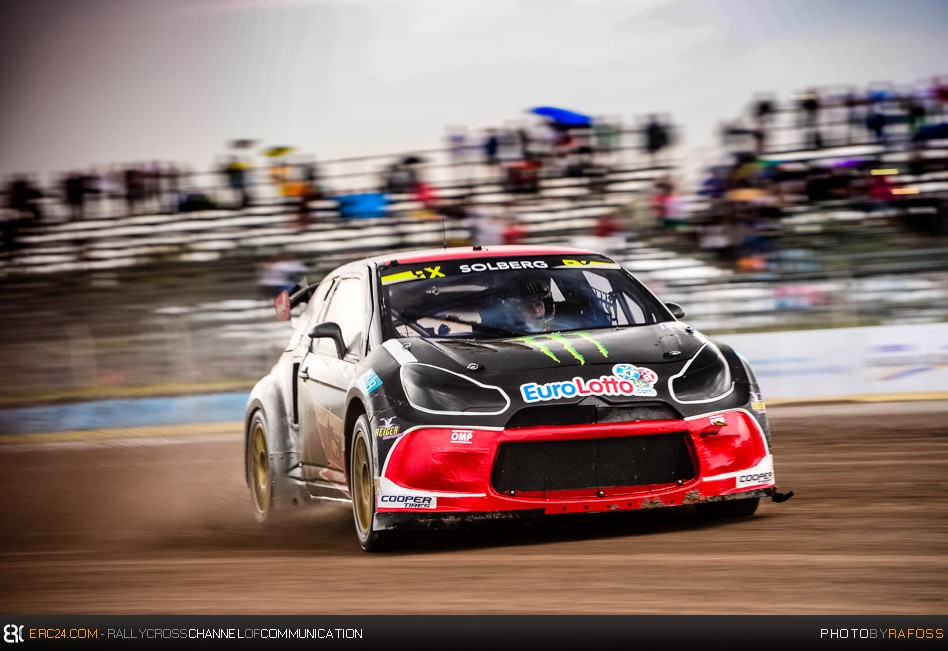 The weekend started well for Solberg. In fact, throughout qualifying Petter dominated. The Norwegian set fastest times on both days, and led the classification after qualifying. Saturday posed new challenges, with the weather being dangerous enough to postpone Q2.
Despite the difficulties – Andreas Bakkerud qualified second behind countryman Solberg and ahead of the 2016 champion Mattias Ekström.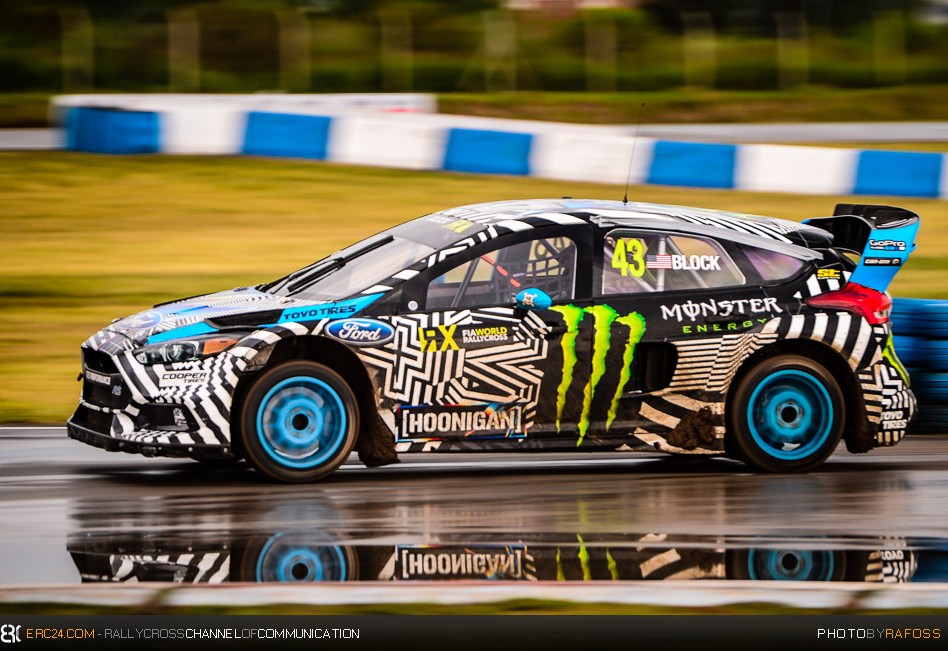 Heading into the finals, it was hard to see anything else than a Solberg win – the Norwegian looked a different class.
In semi-final one, spectators were greeted with the mouth-watering prospect of a Solberg / Ekström front row. Solberg route to the final was all but over – the Norwegian ended up with steering issues, finishing down the pack and out of contention for the final.
SF1:
1. Johan Kristoffersson
2. Mattias Ekstrom
3. Toomas Heikkinen
Bakkerud and Timo Schneider led into turn one came unharmed out of the first corner. Both ran one and two during the remaining laps and qualified for the final. The privateer driver Robin Larsson was the third place finisher.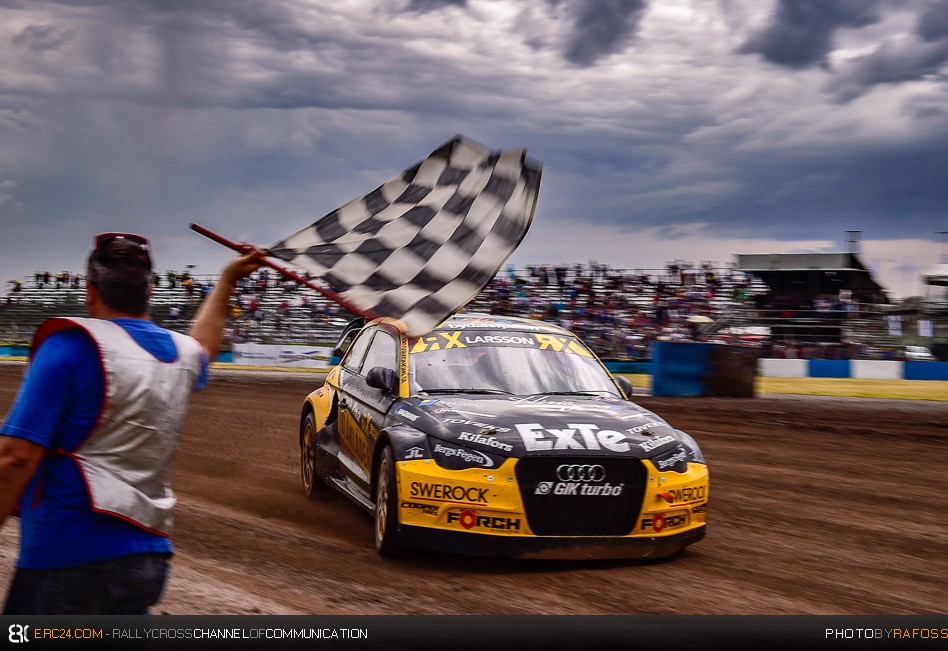 SF2:
1. Andreas Bakkerud
2. Timo Schneider
3. Robin Larsson
Heading into the final – Andreas Bakkerud and Johan Kristoffersson were to be lined up side-by-side on the front row. The two youngsters indicating in this final event that they will continue to fight each other in 2017 for the drivers championship.
Bakkerud led into turn one, quicker than both Kristoffersson and Heikkinen. Bakkerud and Kristoffersson continued to dominate the front pack and looked to have control of race that would define both their seasons.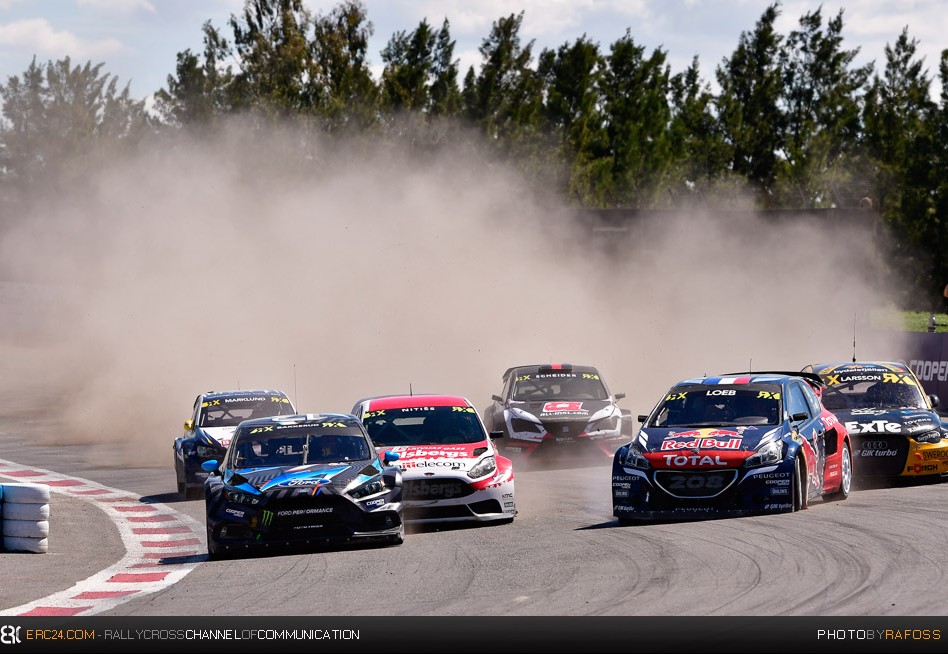 Bakkerud held on to take the win in Argentina and his third win of the 2016 season.
Having finished third and fith – EKS driver's Heikkinen and Ekstrom sealed the team championship ahead of rivals Team Peugeot-Hansen. The Scandinavian Audi outfit secured the 2016 FIA WRX double.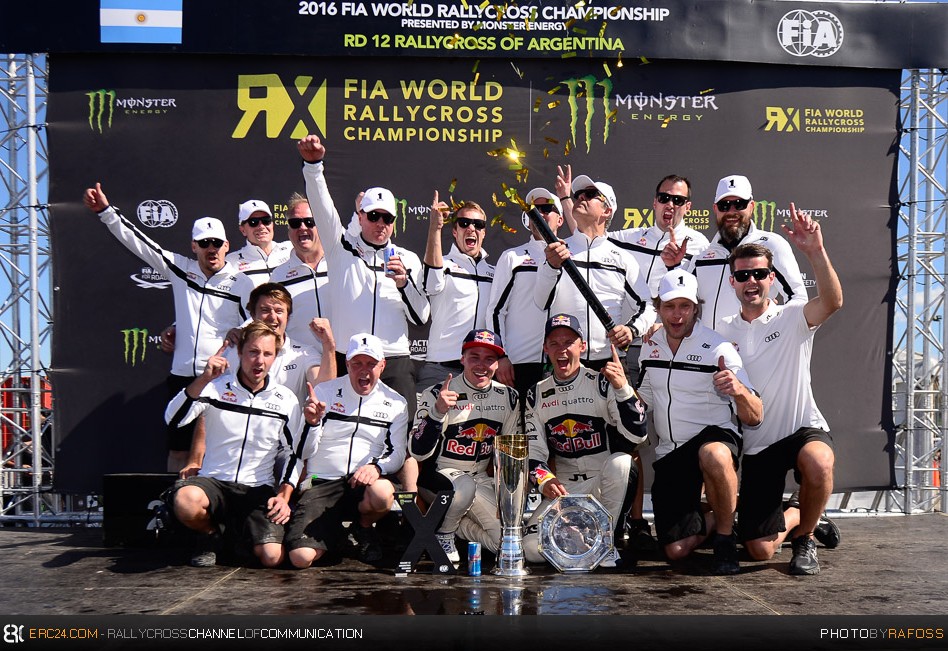 Final Results – Round 12
Supercar
1. Andreas Bakkerud
2. Johan Kristoffersson
3. Toomas Heikkinen
4. Timo Scheider
5. Mattias Ekström
6. Robin Larsson
2016 drivers standings
1. Mattias Ekström
2. Johan Kristoffersson
3. Andreas Bakkerud
4. Petter Solberg
5. Sebastien Loeb
6. Timmy Hansen