OlsbergsMSE tested its Ford Fiesta Mk7 ST Rallycross SuperCar in the snow covered north of Sweden.
In preparation for the 2014 Global RallyCross Championship (GRC) and FIA World Rallycross Championship (WRX) seasons, OlsbergsMSE drivers recently took part in a pre-season test session with the Rallycross-spec Fiesta ST at Kall in the north of Sweden, and Ford Racing had cameras rolling to capture the spectacular winter test.
OMSE team owner Andréas Eriksson led the test, placing an emphasis on developing his talented drivers: "Everything is about what you have on the track. Developing the car is one thing, but the most important thing is developing the driver."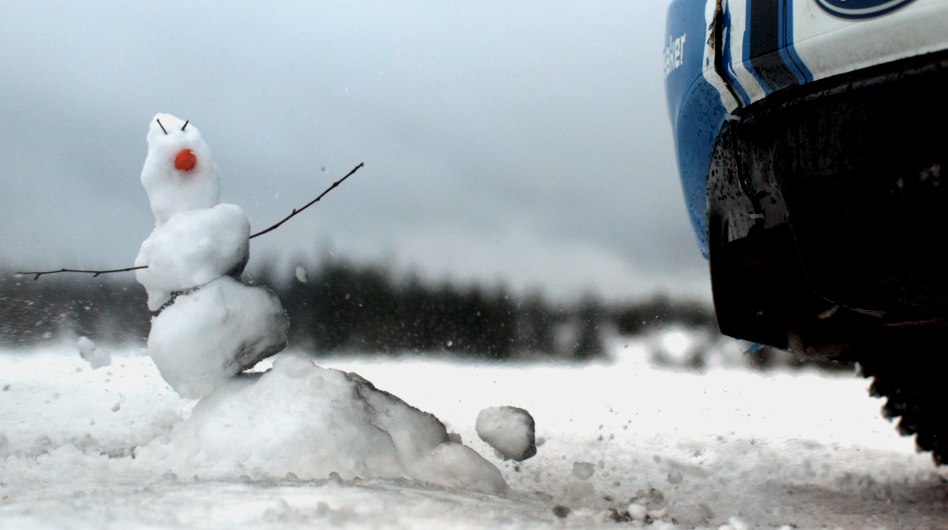 Ford OMSE drivers Andreas Bakkerud and Patrik Sandell both put the OlsbergsMSE Ford Fiesta ST through its paces on the snow and ice covered terrain. While the drivers' main priority was testing in the car to prepare for the 2014 seasons, they still managed to make time for a little fun. The drivers and their Fiesta ST went head-to-head with not one, but two, snowmen.
Eriksson's philosophy and Ford Racing's technical alliance have proven to be a successful combination, resulting in three consecutive GRC championships heading into the 2014 season. The championship caliber OlsbergsMSE team will kick off their 2014 FIA World Rallycross season in Portugal on May 3 and 4 and the 2014 Red Bull Global RallyCross season on May 18 in Barbados.
Top photo: Kall in the north of Sweden offered enough snow and ice for OMSE's winter test. © Ford Racing/ERC24