ERC24 has exclusively been chosen by the Petter Solberg Rallycross Team (PSRX) as the only website dedicated to Rallycross to present 'Petter's Blog'. Find part #3 of 2015 here.
"What you don't get to do today, you can only regret tomorrow". Less than one month remain until I start a World title defence for the second time in my career. The only thing I am quite sure of before the season starts is that the key to success lies in our preparations. Whoever is best prepared for the whole upcoming season will be the 2015 World Rallycross Champion!
It's not just about sporting preparations and having the best car, but it's also about the preparations that will optimize the working conditions of all my team members. Among other things, one of the priority tasks throughout winter has been the organization of our race service tent and the workshop in Torsby together with my sponsor Teng Tools.
For several months we have worked intensely together with Teng Tools' concept developers in Taiwan and Sweden to optimize our race service area that my team bring on the trailer and in containers to all the World RX races. Although we took the first ever World title in Rallycross after five race wins and a total of nine podium finishes last year, there is a great potential for improvement.
What we did in 2014 isn't good enough for the World title in 2015! Defending a title is one of the hardest challenges in the world of sports. To copy the previous season will not do. When we had won the title last September with two races to go, we immediately sat down and planned for 2015. We concluded that preparations are the key factor and among the most important elements we recognised, we noticed we could improve on the reorganization of the race service tent. The new layout that Teng Tools and my team are developing together is not only "the best ever" to look at; it also will become super efficient. I am convinced that we will now be better equipped in that area than any other World RX team.
Our service space inside the 200 square meter tent is the base for the team out on the run. That's where we perform all the final preparations with the car before races and make sure that we have a winning car available for every heat in the World RX (total of 78). Four mechanics have at minimum 20 minutes working time to make the car as good as new between heats.
Our greatest strength in 2014 was the extent of service on the car in between heats. My guys were able to remove key components between each heat to assure us that everything was in order. For me it is psychologically immensely important to know for sure that everything works and that all possible uncertainties and doubts are removed. I have the world's best Rallycross mechanics in my team, and when they get everything arranged for themselves to do the best possible job; I have a hard time believing that we will be overturned on that area.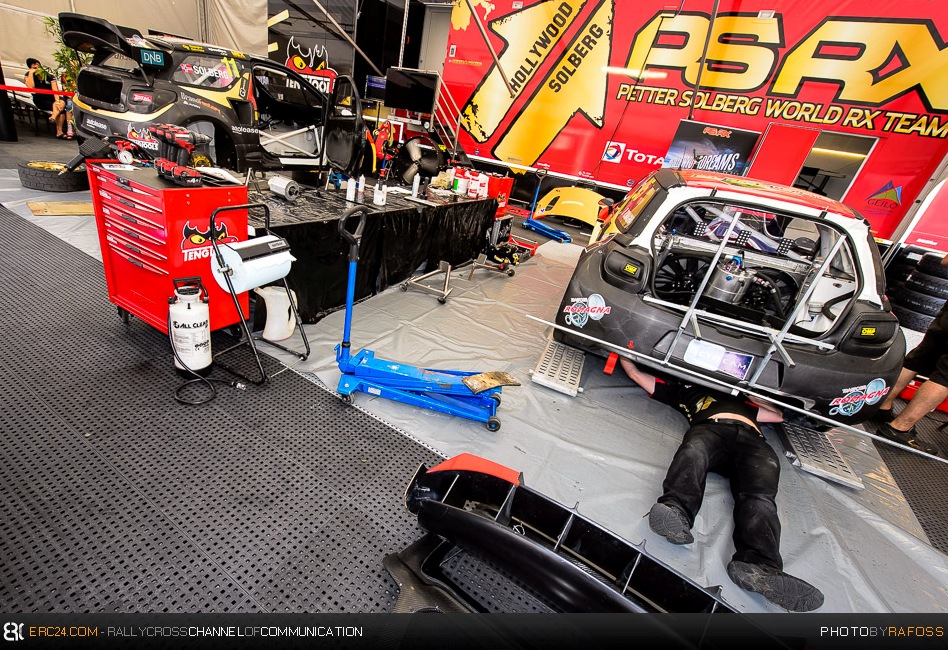 Every conceivable shortcut to a fast, efficient and reliable service for my World RX car must be facilitated – 78 times. The accuracy of the service park and among my mechanics is one of several important elements in our plan for 2015.
My own preparations before and during races are also optimized. Without revealing any details, I can say that we evaluate extensive data figures from each WRX circuit. We are strong on analysis which also brings assertiveness into the team. We won last year partly through being smart and this year we will be even smarter and more calculated.
Every employee and hired team member has dedicated work at the circuit. And for each one, the goal is to be even better than last time in their specific job. We focus a lot on interaction between team members. Winning culture in the team is a very important detail on the way towards success.
I have handpicked every team member, and the main characteristics I've looked for is the ability to interact and being positive in the group. A team is no better than its weakest link. I have been part of huge factory teams in Rallying where the budgets and the number of employees was almost unreal, but when all is said and done it's the sum of our common will to win that creates success.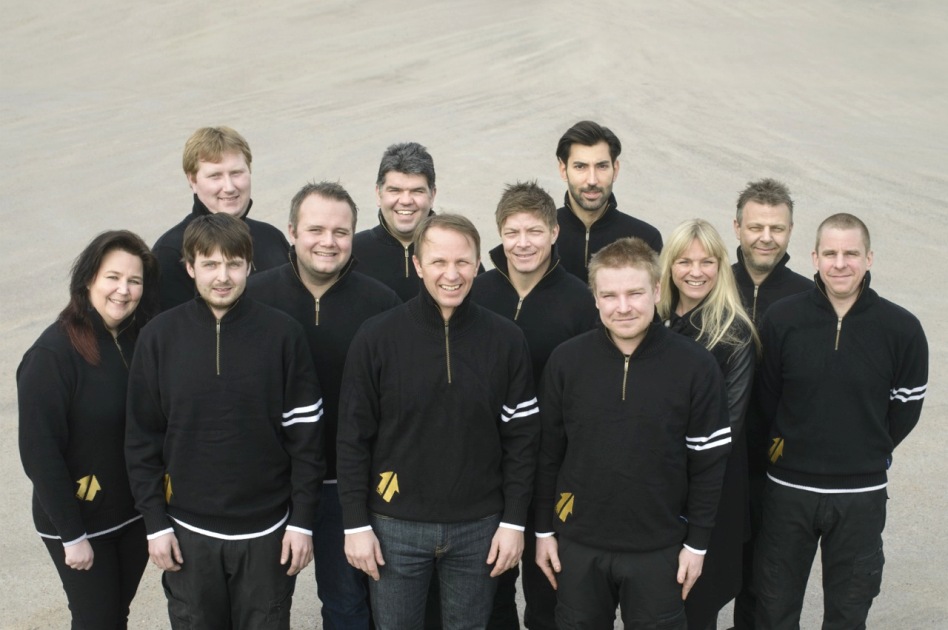 Beside massive organizational and sponsorship work, I have prepared myself for the season just as "normal". For the third consecutive year, my wife Pernilla and I won the Rally Sweden Historic in our Ford Escort Mk2. Three weeks before that I took my son, Oliver out in the 'Finnskogsvalsen' Rally. In total that means nearly 300 kms with full speed training.
It's not possible to practice with the Rallycross car because of both economic and practical reasons. The custom-built 600-horsepower car is rarely screwed together outside the World RX races, and it is always evolving. Therefore I use every opportunity to run other cars and train in other disciplines. Even karting, ATV and snowmobiling is good training for a driver that wants to be the best. In addition, I think it's the funniest activity ever to run fast by car. In my eyes it's a success formula to every athlete to reach the top: Train more than any other on what you should become good at!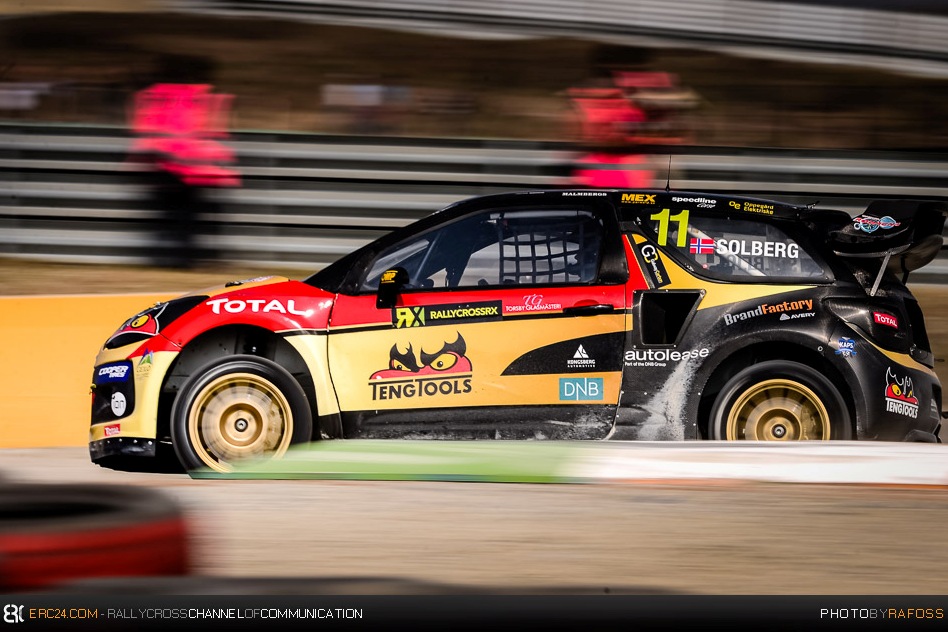 We will continue driving in World Rallycross Championship with the same car as last year, but in an evolved condition. The car was transported straight from the season ending in Argentina and brought home to two of my mechanics in England to undergo the most extensive changes before the 2015 season. In the past couple of months and weeks my team has been working Flat Out. Preparation is the key to 2015 World RX. I know it and my team knows it. The season start in World RX is taking place in the Portuguese town of Montalegre on April 25 and 26, less than one month to go from now.
Top photo: Petter Solberg and his Citroën DS3 SuperCar airborne during the 2014 WorldRX round of Italy. © JKR/ERC24