Kevin Hansen is leading Euro RX round two in Hell with TQ classification. Anders Braten leads TouringCar, with Raymond ahead in the RX Lites Cup.
Kevin Hansen is ahead in Hell. The young Swedish Peugeot-Hansen Academy driver leads with TQ classification, following two flawless performances.
Norwegian Albatec Racing driver Tommy Rustad lies in second with Hungarian Tamas Pal Kiss third. Rustad's Albatec teammate Jerome Grosset-Janin gains fourth.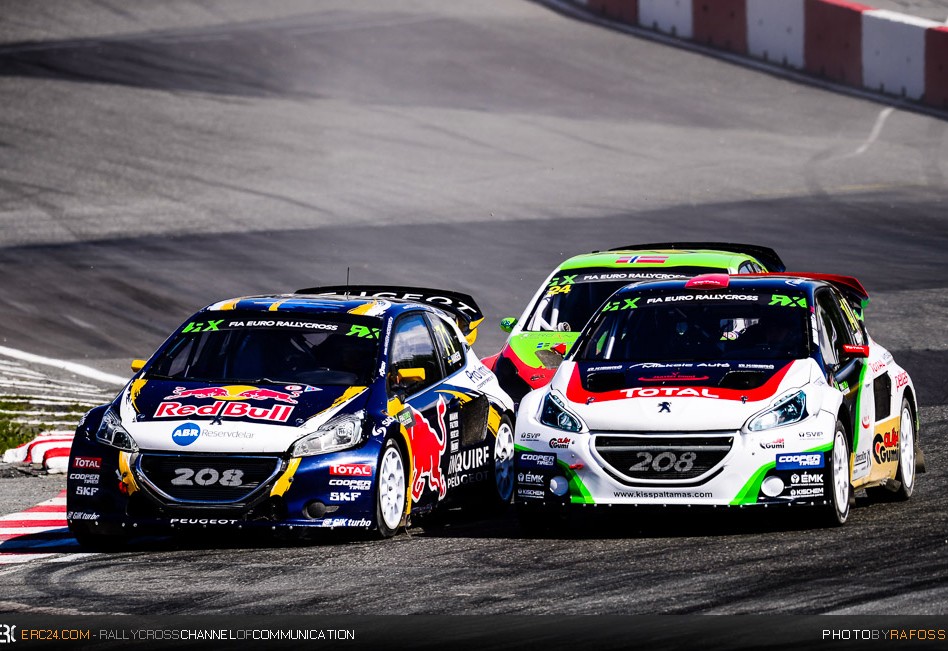 Hansen stormed to a Q1 win with a race-time of 02:41.703 – closest competitor Tamas Pal Kiss pushed hard gaining a race-time of 02:43.045, with Hansen producing so far untouchable race-times.
Q1 Result:
1. Kevin HANSEN
2. Tamas-Pal KISS
3. Tommy RUSTAD
4. Jérôme GROSSET-JANIN
5. Fredrik SALSTEN
It was much the same in Q2. Hansen was out in the last race of Q2, once again the Swede the set the fastest time. Likewise, Tommy Rustad showed his pace, eventually edging out Tord Linnerud and Albatec Frenchman Jerome Grosset-Janin.
Q2 Result:
1. Kevin HANSEN
2. Tommy RUSTAD
3. Tord LINNERUD
4. Jérôme GROSSET-JANIN
5. Peter HEDSTRÖM