The RallyX Nordic series culminated in a sixth round outing in Skien in Norway with Kevin Eriksson and Thomas Bryntesson winning their respective events and 2016 championships.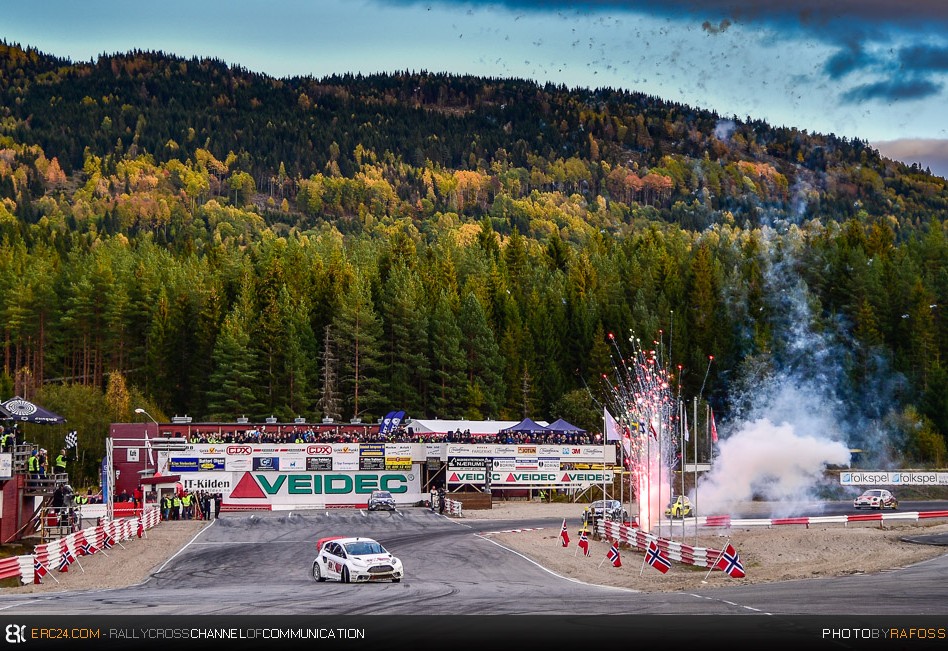 The final round of the RallyX Nordic series of 2016 took place yesterday in Skien, Norway at the Grenland Motorsport Senter. The event was opened by the Ketil Solvik-Olsen the Norwegian Minister of Transport and Communications – owing to the success of the series this season.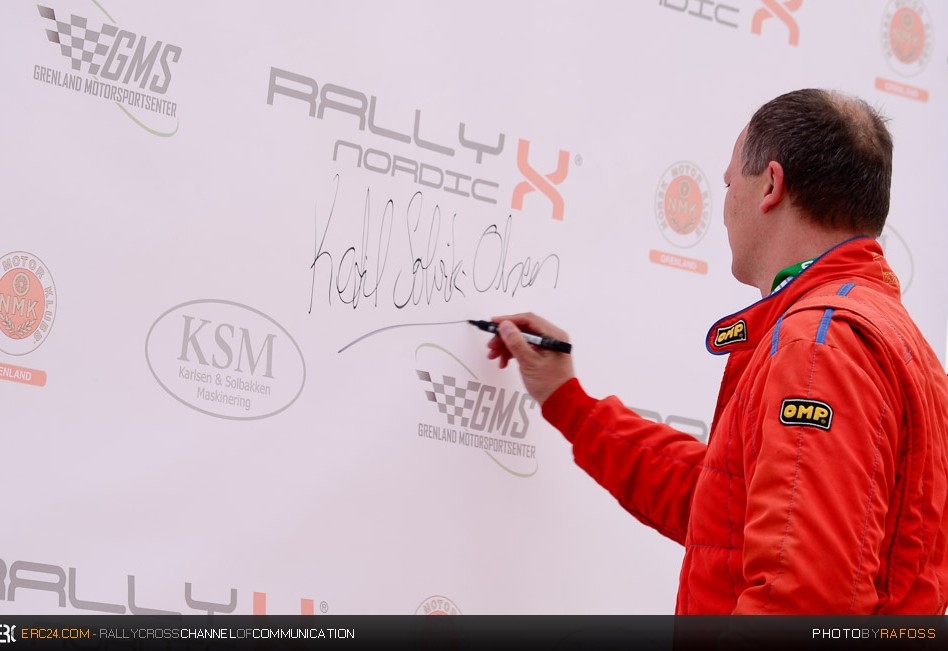 In the Supercars, the early stages showed that Eriksson faced some stiff competition to his title challenge. Supercar class. However, by the time of the final qualifying, the young OMSE driver had already acumulated enough point to secure the 2016 title.
In the semi-final Eriksson was pipped to the win by Swede Peter Hedstrom, and with the final to next it would this time be Eriksson who would go on to win the final ahead of a chasing Hedstrom. Alexander Hvaal took the last step on the podium at his home circuit.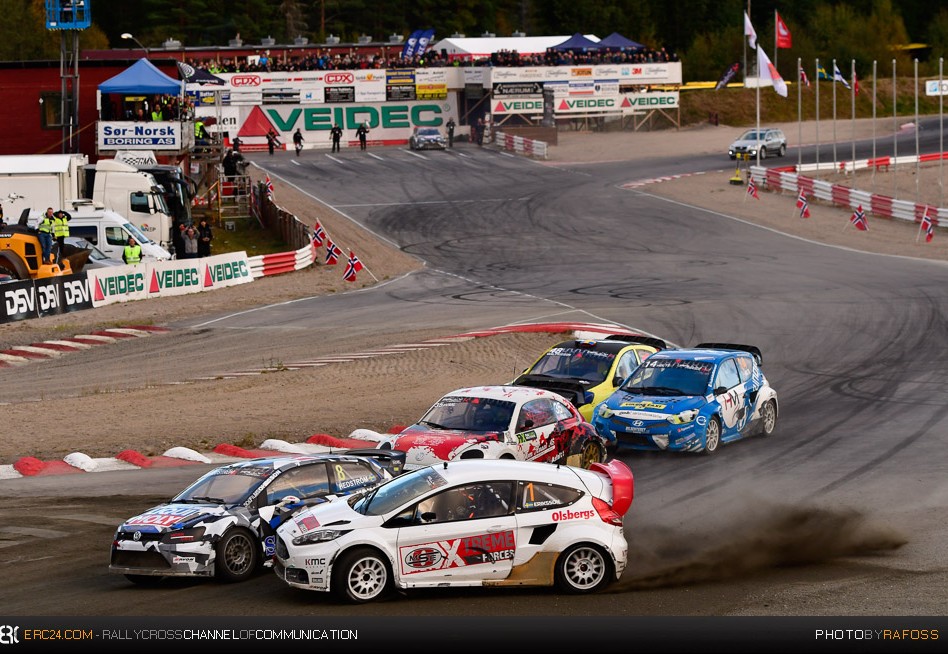 In the RallyX Lites Thomas Bryntesson continued his dominance, taking both the championship and the event. In the final Thomas Holmen took second, with Simon Olofsson securing the final step of the podium.
The RallyX Nordic series gets set to return in 2017, and with renewed ambitions. RallyX series organiser has confirmed that the team hope to extend the series with one more country on the calendar for next season.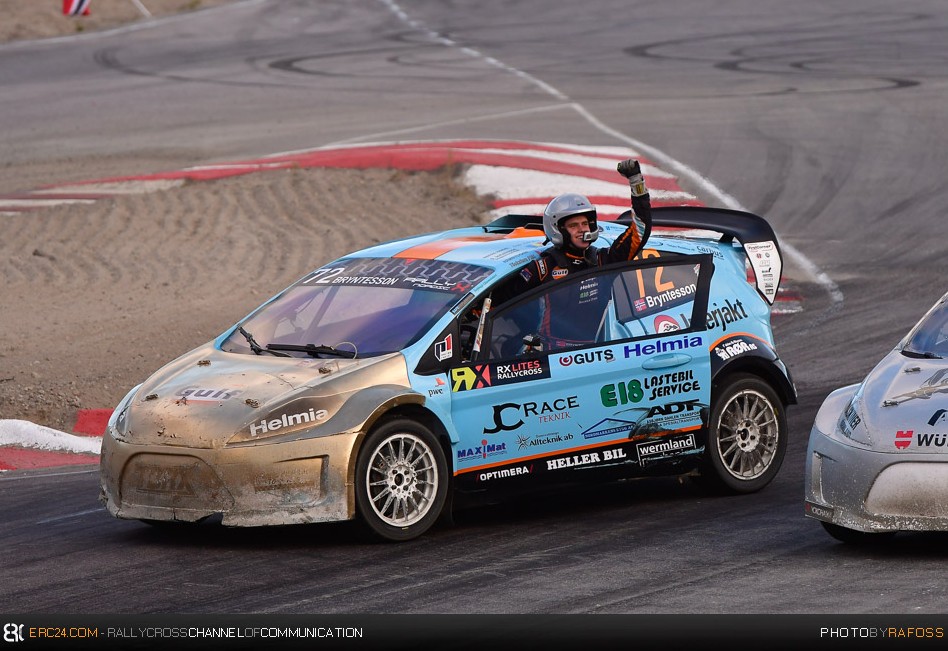 Supercar Event Results from RallyX Nordic, Grenland, Norway:
1. Kevin Eriksson
2. Peter Hedstrom
3. Alexander Hvaal
4. Frode Holte
5. Christer Dalmans
6. Luke Walfridson
SC RallyX 2016 Championship Standings:
1. Kevin Eriksson 138 points
2. Luke Walfridson 111 points
3. Alexander Hvaal 110 points
4. Peter Hedstrom 106 points
5. Frode Holte 82 points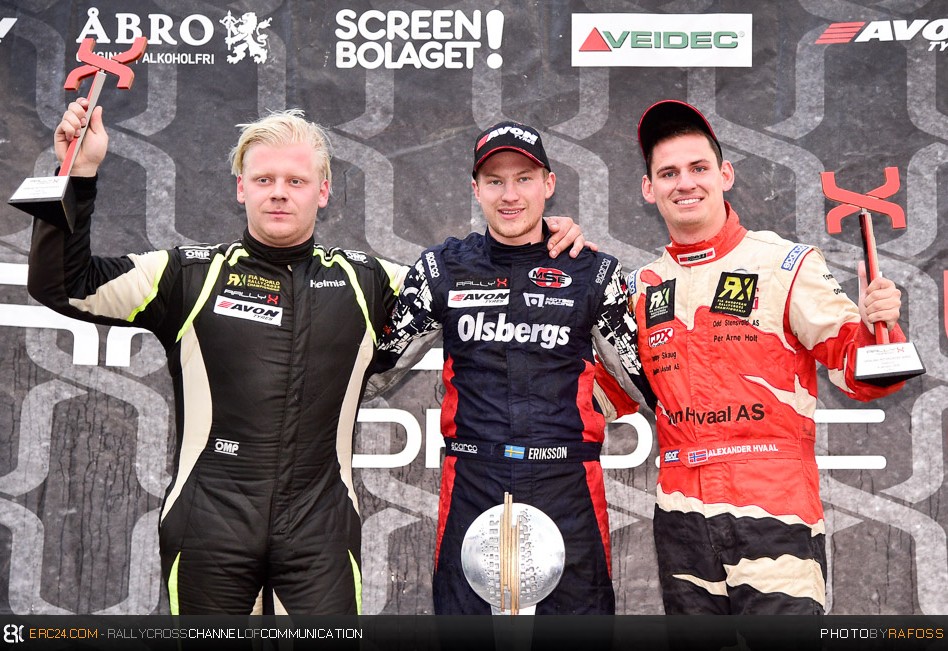 RallyX Lites Event Results:
1. Thomas Bryntesson
2. Thomas Holmen
3. Simon Olofsson
4. Joachim Hvaal
5. William Nilsson
6. Tobias Brinkmann
Lites RallyX 2016 Championship Standings:
1. Thomas Bryntesson 141 points
2. Simon Olofsson 124 points
3. Tobias Brink 109 points
4. Joachim Hvaal 95 points
5. Thomas Holmen 87 points