Sebastien Loeb claims the World RX of Latvia, at the tenth round ten of the FIA World Rallycross Championship. Mattias Ekstrom extends his lead at the top with a second place finish. Rustad victorious in the ERX.
Peugeot-Hansen comnpetitor and nine-time World Rally champion Sebastien Loeb claimed his first World Rallycross victory, at the all new Latvian event.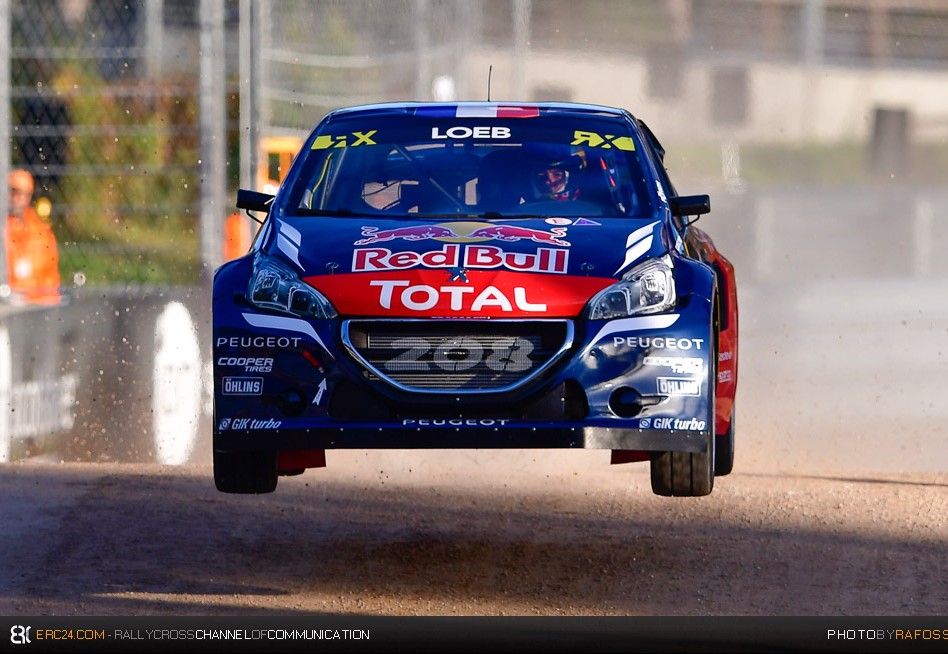 Loeb took the final from current points leader Mattias Ekstrom, Ekstrom beat Timmy Hansen to second place the Riga circuit.
Loeb won SF1 ahead of Johan Kristoffersson; the young Swede took the TQ classification after four rounds of qualifying. Loeb's lead was bolstered by the loss of the Russian driver Timur Timerzyanov, who veered off during the early stages.
Andreas Bakkerud eventually crossed the line, claiming a well-deserved fourth place finish. Bakkerud was the overnight points leader on Saturday, and challenged consistently throughout Sunday. Kristoffersson produced similarly impress driving, and the Swede takes the points in the drivers standings – now ahead of Petter Solberg and behind Ekstrom.
Solberg's woes continued throughout the weekend. A DQ in Q2, and a crash in Q3 due to poor visibility – left him a lot to do to make the semi-finals. All of which cast a shadow over his title challenge, with two rounds to and no points scored in Latvia.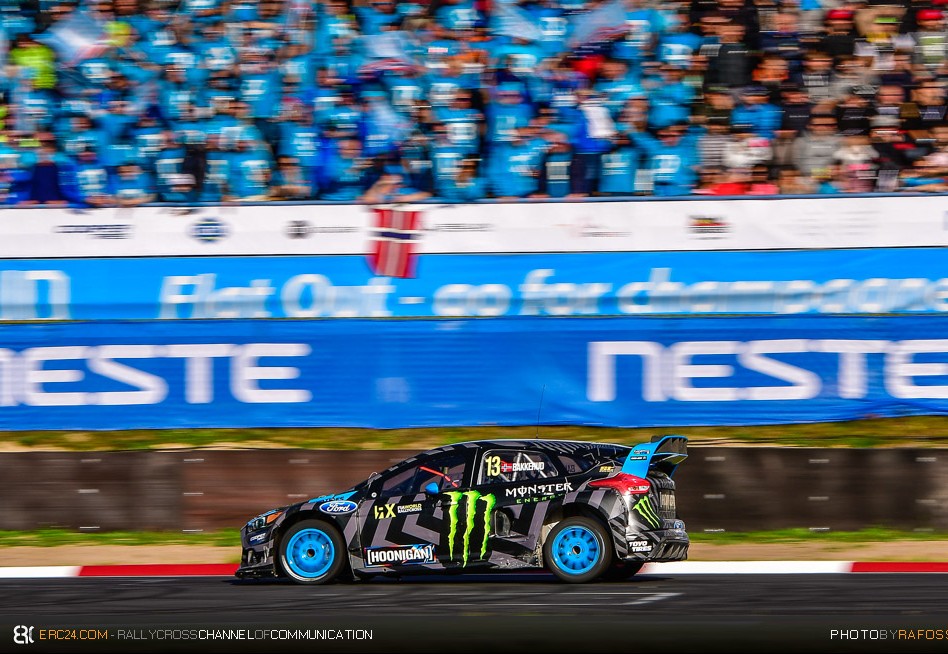 With Ekstrom now a confirmed entry at the German round, the Swede looks the cleart favourite to romp to the 2016 title.
Top Six in Latvia:
1. Sébastien LOEB
2. Mattias EKSTRÖM
3. Timmy HANSEN
4. Andreas BAKKERUD
5. Johan KRISTOFFERSSON
6. Timur TIMERZYANOV
Drivers standings:
1. Mattias EKSTRÖM – 228
2. Johan KRISTOFFERSSON – 201
3. Petter SOLBERG – 194
In the Euro RX – Tommy Rustad claimed the round, and the final event of the ERX season. Confirmed champion Kevin Hansen led after day one, having taken fastest times in Q1 and Q2. Albatec Racing drivers Jérôme Grosset-Janin and Tommy Rustad were the closest challenges over the first day. Norwegian driver Tommy Rustad took the final in day two, beating Hansen and Hungarian Tamas Pal Kiss – but Rustad's win was not enough to change the top three finishers in the 2016 championship.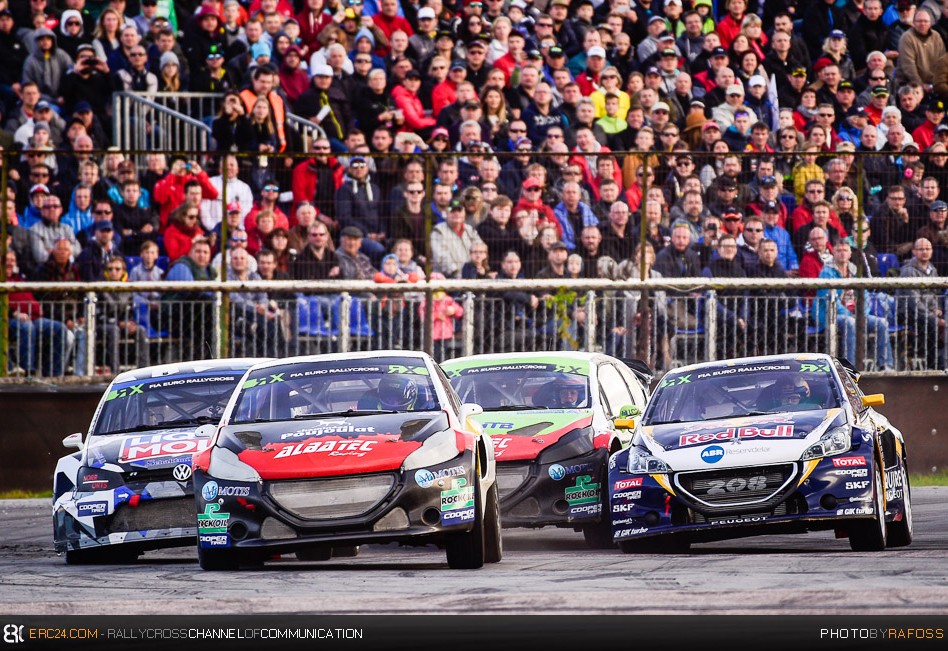 1. Tommy RUSTAD
2. Kevin HANSEN
3. Tamas-Pal KISS
4. Jérôme GROSSET-JANIN
5. Peter HEDSTRÖM
6. Tord LINNERUD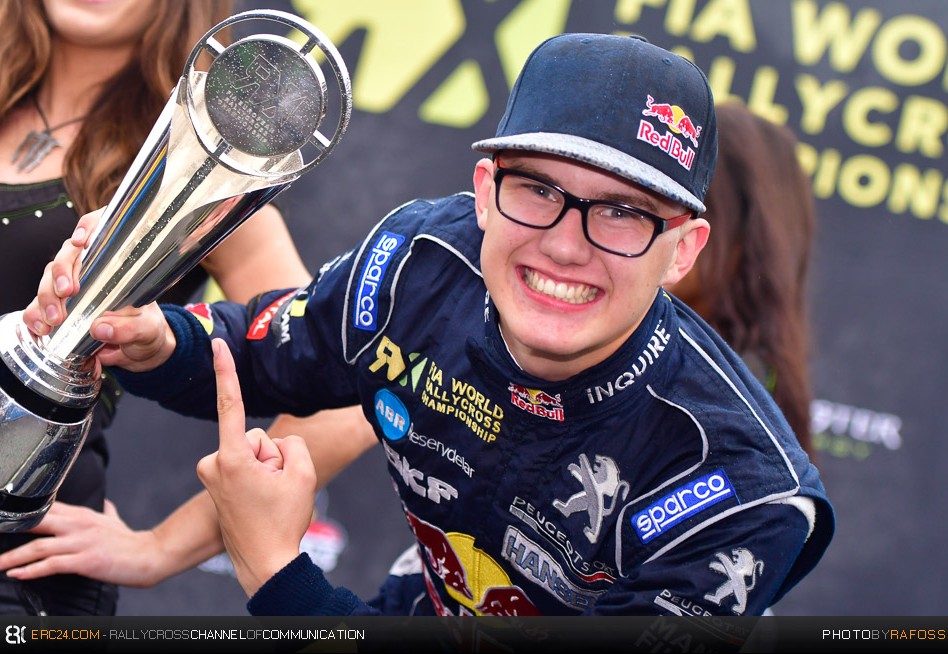 Final points 2016 FIA European Rallycross Championship:
1. Kevin HANSEN
2. Jérôme GROSSET-JANIN
3. Tord LINNERUD