In the wake of our very successful '2012 ERC Rookie' poll ERC24 crew member Qba Nitka has produced another poll, this time concentrating on the happenings in the American 2012 GRC series. Enjoy and vote!
The idea is that every ERC24 reader can vote for the driver whose "2012 GRC story" he likes best. Please note that this poll will be finished by February 28 2013 at 24.00h CET and that the system is set to only one vote per IP for a duration of 24 hours. Note also that the driver of your own choice is visible in bold letters after voting, but only for yourself.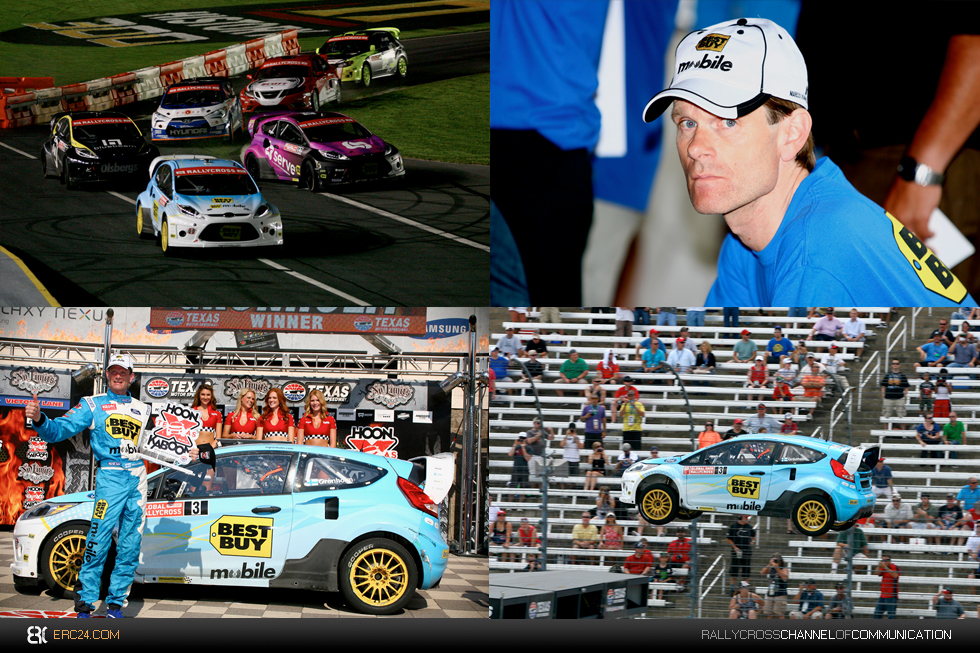 1) Marcus Grönholm
Marcus Grönholm, after three starts in the 2011 GRC, joined Olsbergs MSE for a full 2012 season. His plan was to score victories in all the six rounds, driving in the colours of Ford Racing and Best Buy, and to win the title, that in the year before had been claimed by Tanner Foust. In the beginning everything was going according to this plan, "Magic Marcus" won the first two GRC events in Charlotte (North Carolina) and Fort Worth (Texas). Unfortunately, during the training sessions for the Los Angeles X Games in late June the Finn had a very serious accident and his doctors subsequently adviced him not to compete in further rounds of the 2012 GRC. Instead Grönholm used his time at home in Finland for a rehabilitation programme. We are glad that we recently understood that Marcus has fully recovered now, but learned also that he will not race in 2013.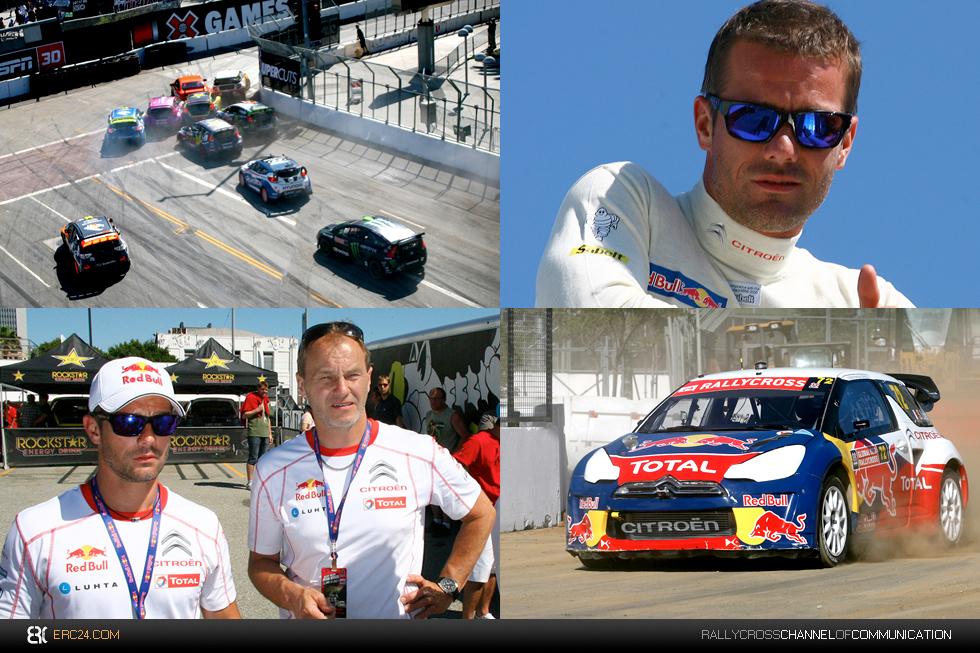 2) Sébastien Loeb
Veni, vidi, vici: Nobody had seriously expected that the most successful WRC driver in motorsport history would start an attempt on the 2012 X Games, but a challenge launched through a video clip by Travis Pastrana made Loeb to come to California. His so-called Citroën DS3 "XL" was developed by Hansen Motorsport in Sweden and the very car that had been used by Russian Timur Timerzyanov in his first three 2012 ERC rounds. Guided by 14-times European Rallycross Champion Kenneth Hansen from Sweden the 9-times World Rally Champion from France came, saw and won…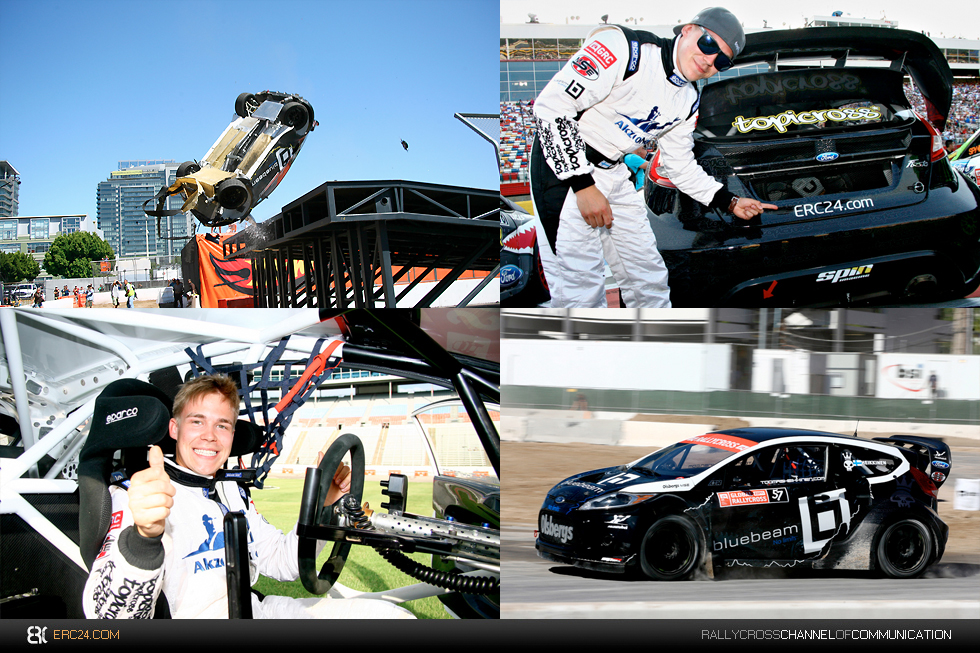 3) Toomas "Topi" Heikkinen
After two seasons with Eklund Motorsport in the European Rallycross Championship "Topi" decided to race in the American GRC series with an OMSE Ford Fiesta Mk7 SuperCar. During practice for the Summer X Games in Los Angeles the youngster had a very bad gap-jump crash. But the Finn, blessed with 'Sisu', the famous Finnish fighting spirit, claimed he would never give up – and was back to GRC action to tackle the remaining two rounds with a new car.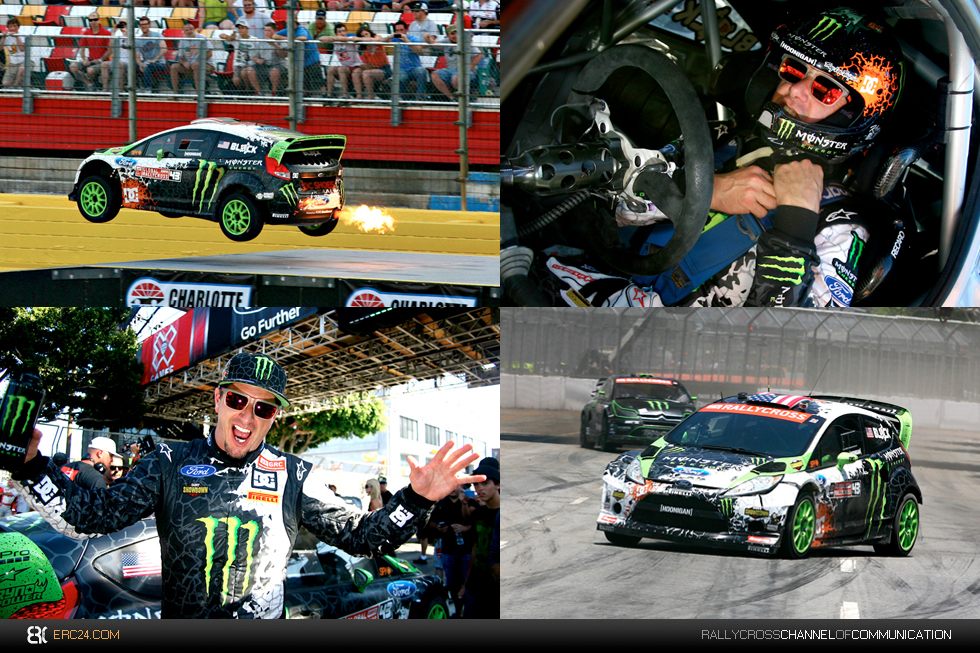 4) Ken Block

The "Big Carhoona" had a successful year in Rallycross. During the X Games Finale he was hampered by an early puncture, but nevertheless pressed on to become the runner-up to winner Sébastien Loeb, eventually claiming the Silver Medal. During the SEMA show GRC round in Las Vegas his Ford Fiesta Mk7 caught an in-car fire, but Mister Block went on – till the action became litterally too hot and he had to give up. Ain't care!
5) Tanner Foust

During the 2012 season Tanner Foust was once again very busy travelling between Europe and the US a lot of times. After the accident of his OMSE teammate Marcus Grönholm the Ford Fiesta Mk7 campaigner became the top favourite for to win the GRC series another time. However, eventually Foust needed that victory over his compatriot and OMSE teammate Brian Deegan in the Finale at Las Vegas to bag yet another American Rallycross title.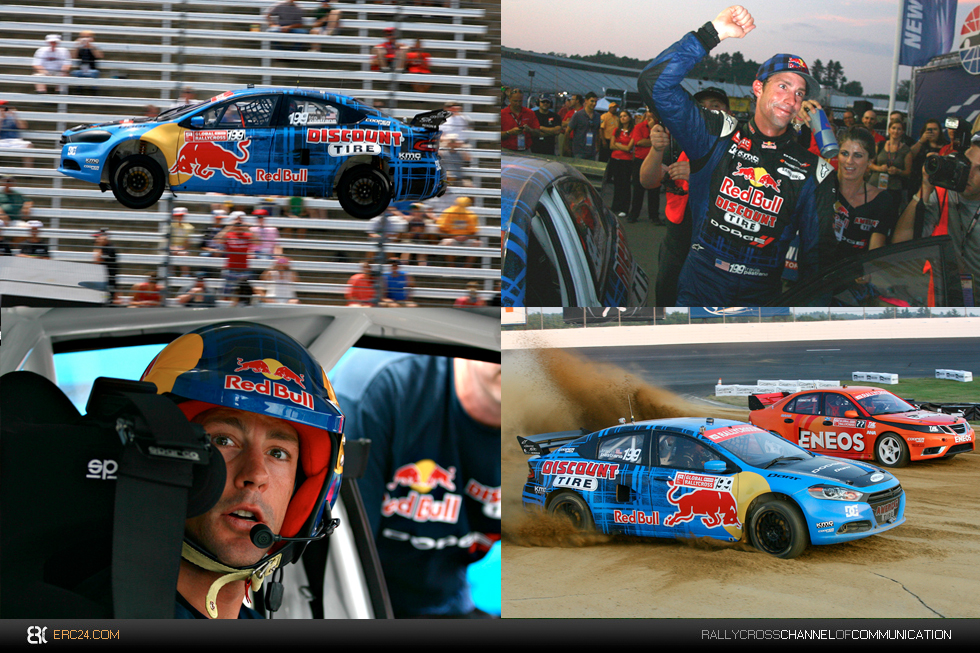 6) Travis Pastrana

Travis Pastrana joined Dodge in 2012 and immediately began to score points in the Global RallyCross Championship series. But Pastrana lacked some luck. His most important start for the Los Angeles X Games was spoiled in the first corner of the fight by Briton Andy Scott. Pastrana was really devastated afterwards. However, a lot changed a fortnight later in New Hampshire, where he won for the first time a GRC round for himself, for Dodge and for Red Bull.
All photos © QBA/ERC24
GRC Action of the Year 2012
Tanner Foust (42%, 366 Votes)
Toomas "Topi" Heikkinen (21%, 184 Votes)
Marcus Grönholm (18%, 158 Votes)
Sébastien Loeb (11%, 100 Votes)
Ken Block (4%, 35 Votes)
Travis Pastrana (4%, 32 Votes)
Total Voters: 875
Loading ...