A win by Bakkerud in Q4 cannot prevent the champion Petter Solberg from holding pole position as we edge closer towards this weekend's semi-finals and finals.
Supercar qualification has drawn to a close in the fourth round of the 2016 FIA World Rallycross Championship. The reigning world champion, and 2015 Lydden RX round winner Petter Solberg is leading as we head into the finals in Great Britain.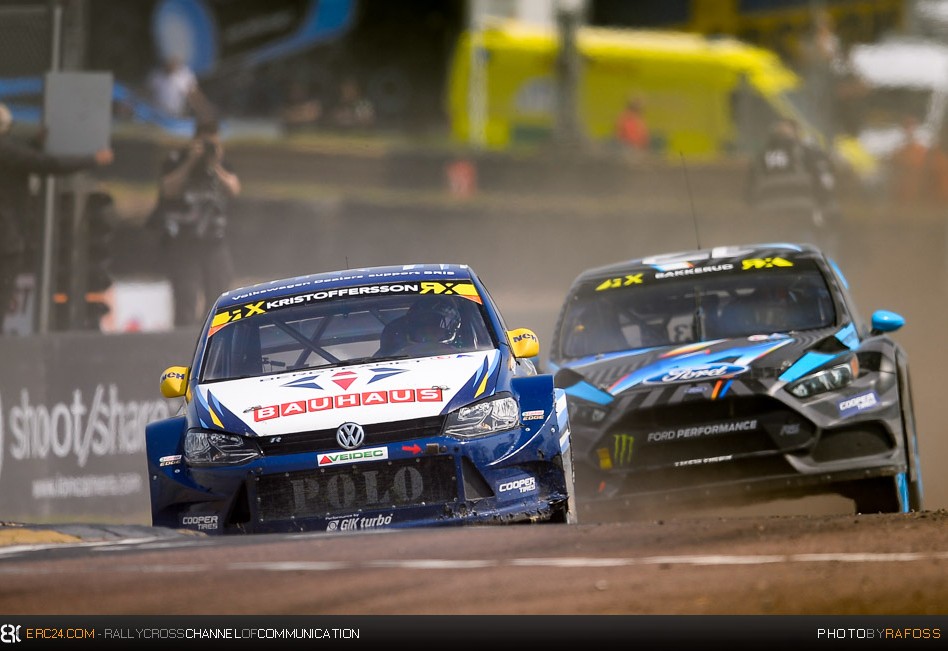 It was Andreas Bakkerud who won the final qualifying session. The Norwegian was left out ahead in the fourth race of Q4, and was able to set an extremely quick time. The following race saw Petter Solberg pitted against championship rival Mattias Ekstrom, and former two-time Euro champion Timur Timerzyanov. Solberg was able to see off any challenges off the line, with Ekstrom being pressured by Timerzyanox who has been flying in GB. A puncture gained on the Swede's Ektsrom's car all but ended his chances of setting a competitive time in Q4, with Solberg able to cross the line victorious. But the competition held Solberg up, and the Norwegian wasn't able to better Bakkerud's time in Q4.
Bad British luck continued in Q4. Both Wilks and Doran, went out Q4 R4 – both being forced to quit war through with mechanical failures. This leaves both out of a chance for semi-final positions.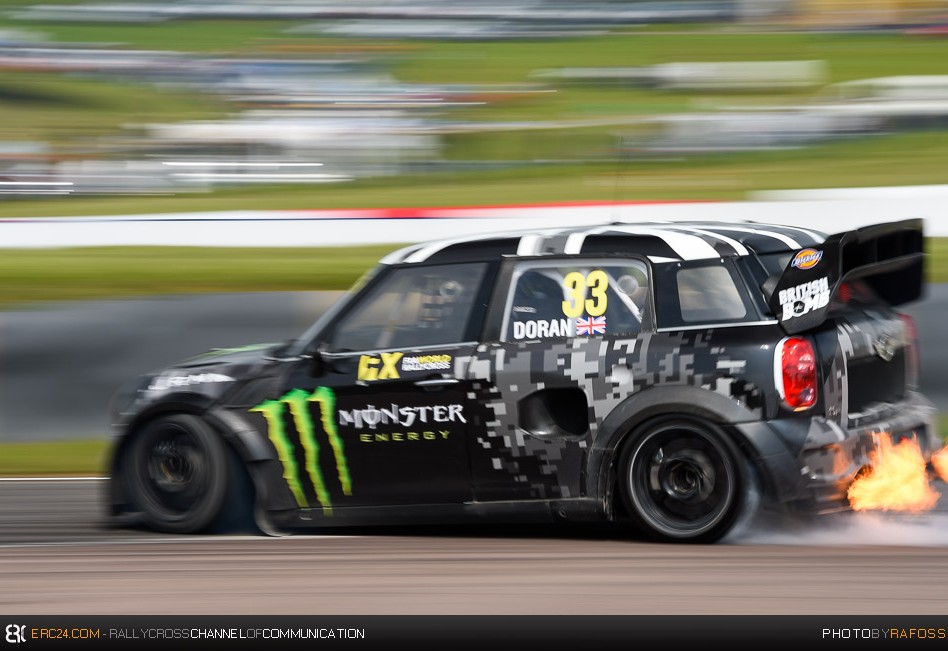 Tanner Foust is also out of contention. The American unable to start both Q3 and Q4. "Gutted, but it seems electrical issues from yesterday's heats persist," said Foust.
Ken Block also misses out on a semi-final start. R4 of Q3 saw the American pitted against Tommy Kristoffersson and Kevin Eriksson. An early nudge into Eriksson on Chesson's drift meant a quick time was out of reach. Likewise in R2 of Q4 an intense battle with Swedish competitor Larsson added to the frustration.
The fifth race of Q3 all but guaranteed Solberg's weekend classification. A blockbuster starting line saw Solberg and Loeb side by side into turn one. Loeb took and early joker, and lost some time upon re-entry. Solberg showed us all how to complete a quick joker, exiting with faultless precision. It was a masteclass from the Norwegian, which set then the fastest race-time.
Supercar top twelve after qualification:
1. Petter Solberg
2. Andreas Bakkerud
3. Timmy Hansen
4. Mattias Ekström
5. Toomas Topi Heikkinen
6. Johan Kristoffersson
7. Kevin HANSEN
8. Timur TIMERZYANOV
9. Kevin ERIKSSON
10. Sébastien LOEB
11. Anton MARKLUND
12. Janis BAUMANIS