Three in a row: Mattias Ekstrom has won the fourth round of World Rallycross Championship in Lydden Hill – stealing victory from the hands of two day TQ holder Petter Solberg. Solberg and Timmy Hansen make up the rest of the podium.
The Swedish Audi campaigner has had yet another impressive weekend in Great Britain, stealing the round win – following  Petter Solberg's two-day dominance. Petter remains top points scorer over the weekend – but it means that it is extremely tight at the top of the Supercar standings.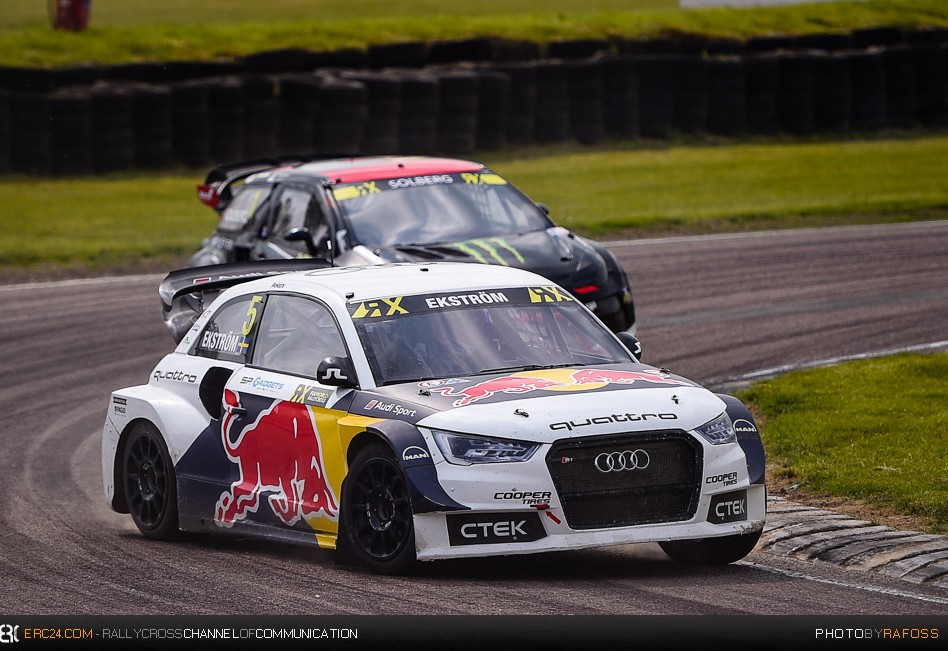 Ekstrom: "This is probably the hardest Rallycross weekend so far in my career because I could feel that even though we were really spot on and I felt that's it – we were checking the times and Petter was still going quicker. We were so close on the time, and I think the semi-final and final actually came down to tire strategy. I think I had a little bit more left in our tires – and that was what made the difference because pure lap times it was very close."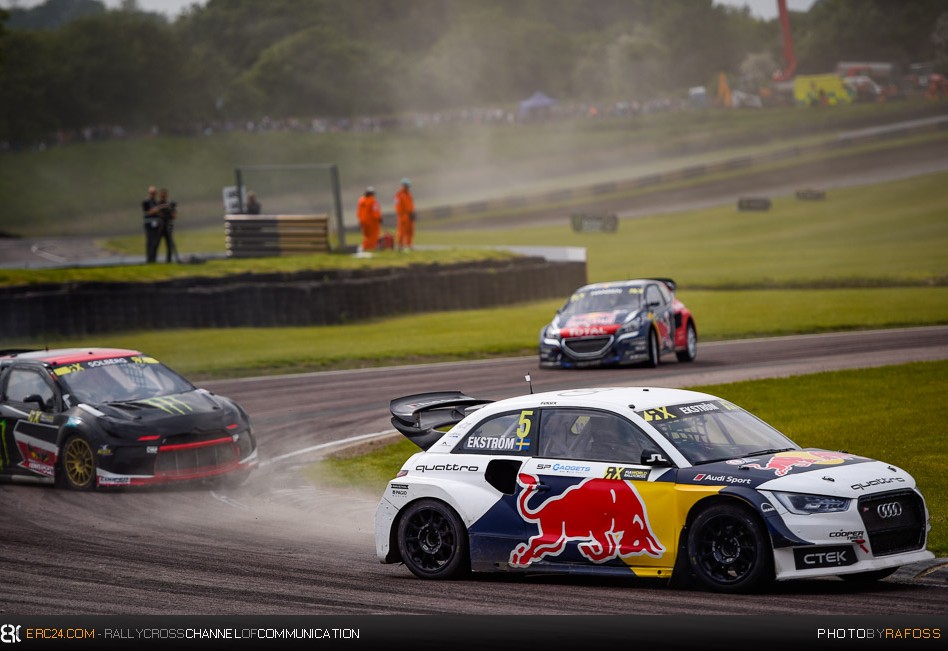 Petter started the final on pole alongside EKS driver Ekstrom. A quick decision to take an early joker-lap proved vital as Ekstrom flew out of the joker rejoining the pack. Bakkerud who started on the second row made a bad start, with both Hansen brothers sticking close to race leader Solberg. Ekstrom was flying in the  final, and kept the pressure on the Solberg as the Norwegian inevitably took his joker. The Swede had done enough to come out on to, exiting in front of Solberg. Ekstrom eventually crossed the line ahead of Petter Solberg and Timmy Hansen. Birthday boy Kevin Hansen produced a stellar performance and finished fourth ahead of Timur Timerzyanov and Andreas Bakkerud.
Solberg: "It was a great race, and I think as Mattias said, we had a slightly different tire strategy and you can see that it didn't pay off. But it's been a great weekend, and some very close fights. And the fighting is so close now that we felt we needed to do something before the weekend to close the gap – and we did a very good job in the changes we made, but fair-dos to Mattias and we will go again."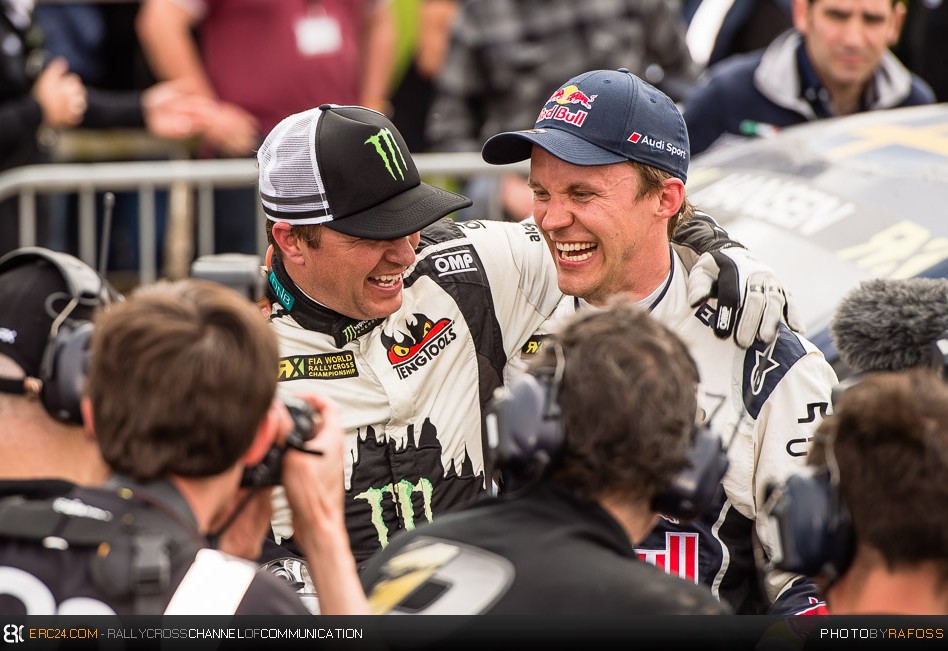 Both semi-finals produced tight racing in a packed Lydden Hill.
Semi-final one saw Solberg produce a great start from pole. OMSE young-gun Kevin Eriksson started well but an error into Chessons saw Anton Marklund pile on the pressure. This enabled Solberg to pull away and take the win.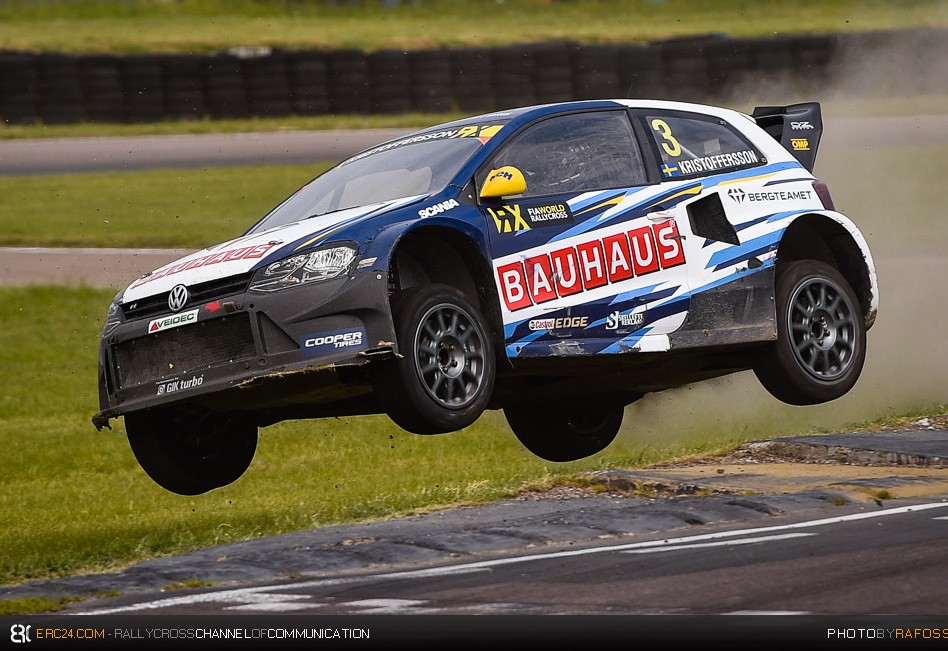 Equally semi-final two saw Bakkerud start on pole. The Hoonigan driver drove consistently well across the weekend, and went into turn one leading a four car pack. Sebastien Loeb who made the back of the semi-final piling the pressure on Timur Timerzyanov, who like Bakkerud showed pace all weekend. Mattias Ekstrom held on to his good position and took the race win following Bakkerud's exit from the joker. Ekstrom, Bakkerud and Timerzyanov eventually crossing the line winners of semi-final two.