Three in a row, and a win at home: Sweden's Kevin Hansen continues his domination in the Euro RX – taking victory in Höljes, Sweden. Hansen wins from Fredrik Salsten and Tommy Rustad.
Kevin Hansen has won the third round of the 2016 FIA European Rallycross Championship.The young Swede was untouchable all weekend, having topped qualifying.
Hansen the winner of both of the previous rounds of this year's championship led overnight and through Sunday, after he set a fastest and second fastest times in Q1 and Q2, and second and third in Q3/4. Hungarian Tamás Pál Kiss was a close challenger throughout qualifying having driven a fastest time in Q2, placing him second on Saturday evening.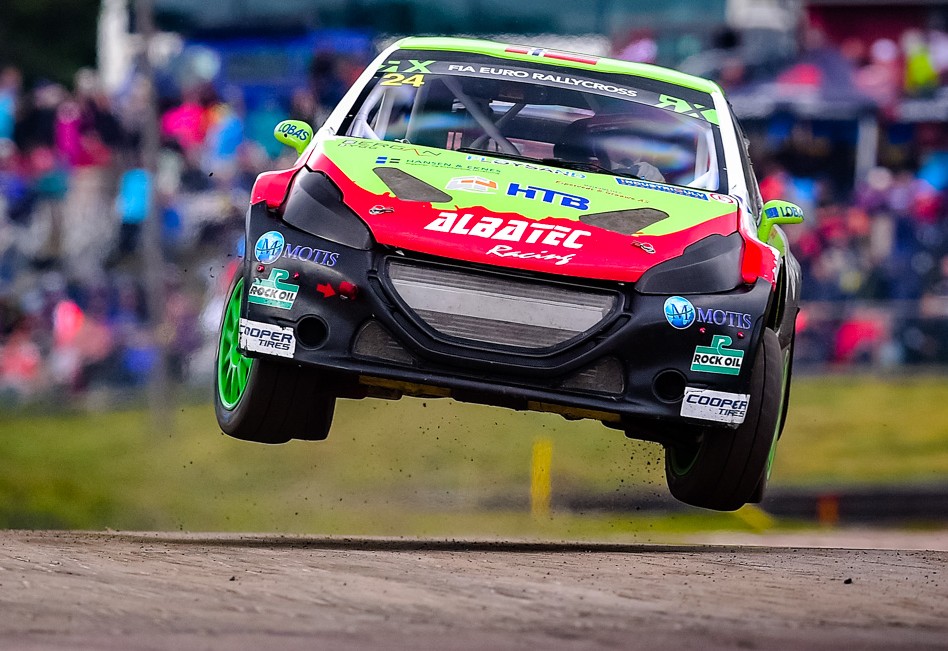 In the first semi-final he scored a lights to flag victory, with the Hungarian Tamás Pál Kiss and Alexander Hvaal finishing second and third leaving Frenchman Grosset-Janin out of the final.
The second semi-final saw Fredrik Salsten lead from the first lap, ahead of Tord Linnerud and Tommy Rustad. With all three crossing the line to make it through to the final.
Hansen and Salsten started the final from the front line. Both Peugeot drivers got off the line well, with Hansen edging it into turn-one. Hansen went on to drive a start-to-finish victory, leading from Salsten. The VW Beetle driver Alexander Hvaal initially looked to have secured third, with Linnerud tussling and taking the position, and then the Norwegian Tommy Rustad. Despite his hold of position it was the Hungarian Tamás Pál Kiss who eventually crossed the line ahead of Rustad. Kiss was subsequently excluded from the race, with Tommy Rustad being promoted to third. Kiss was deemed to have had a faulty onboard camera.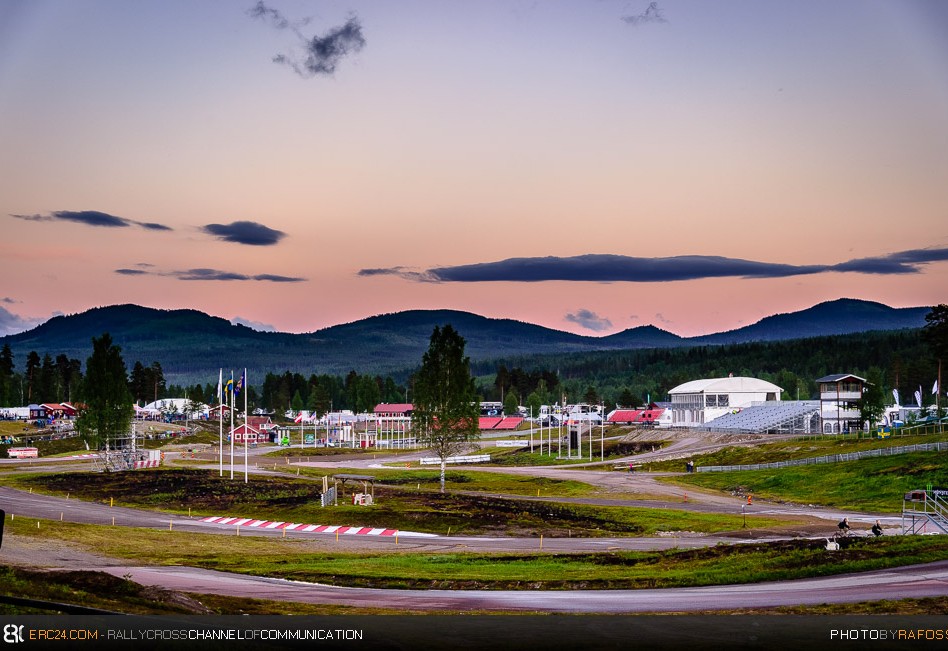 Final Euro RX classification for Round three in Holjes, Sweden:
1. Kevin Hansen
2. Fredrik Salsten
3. Tamas-Pal Kiss
4. Tord Linnerud
5. Peter Hedstrom
6. Mats Öhman
7. Jérôme Grosset-Janin
8. Andrew Scott
9. Alexander Hvaal
10. Tamás Karai
11. Derek Tohill
12. Tommy Rustad