Timmy Hansen has won the seventh round of the World Rallycross Championship in Canada. The Team Peugoet-Hansen driver takes his first round win of the 2016 season from Andreas Bakkerud and Johan Kristoffersson.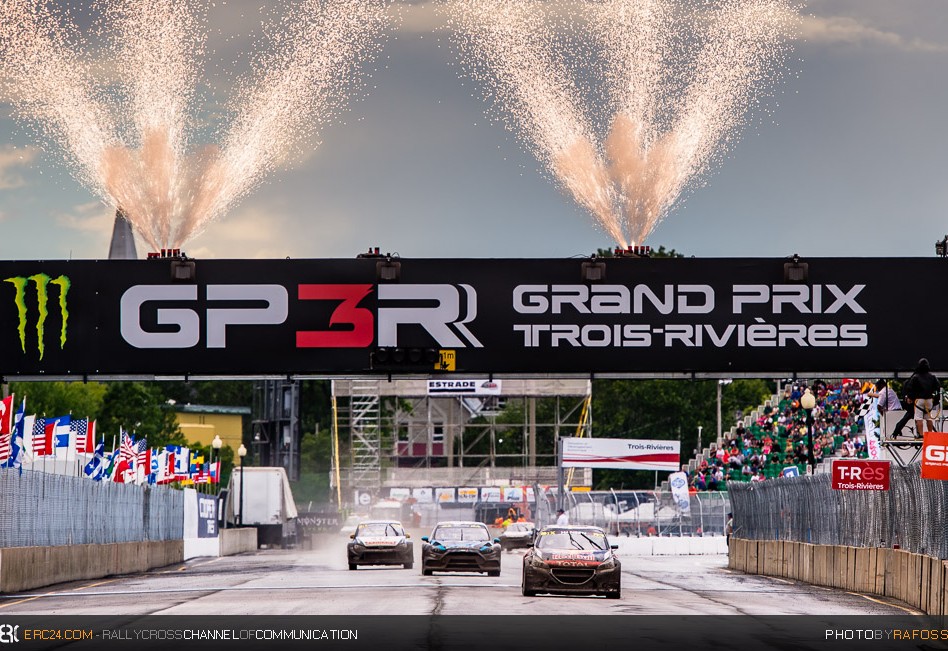 Despite domination throughout qualifying Petter Solberg was unable to hold on to win the event in Trois-Rivieres. The Norwegian finished fifth in the final, and was involved in a heavy collision with Swede Anton Marklund. Marklund's brakes failed on the finish line, forcing a high speed crash into the back of Solberg. As a precautionary measure, Solberg was recently taken to hospital  and his car heavily damaged. It is currently unclear how extensive personal injuries are. Anton Marklund is believed to be shaken by the event, and is also suffering from minor injuries.
But, all being well – Solberg's weekend wasn't all bad. The Norwegian is now leading the drivers standings, overtaking Mattias Ekstrom who failed to qualify for the final.
However, yet again Canada has shown that domination throughout qualification doesn't guarantee weekend success. Timmy Hansen proved that a near perfect race strategy and some good luck can bring triumph. Hansen moved in to final after Timur Timerzyanov was shown a black flag, and the Swede fought his way to the win. A spectacular start in the final by Heikkinen made it a four-way battle for the final win. Four young Scandinavians battled hard, with Heikkinen, Kristoffersson, Bakkerud and Hansen eventually crossing the Canadian finish line.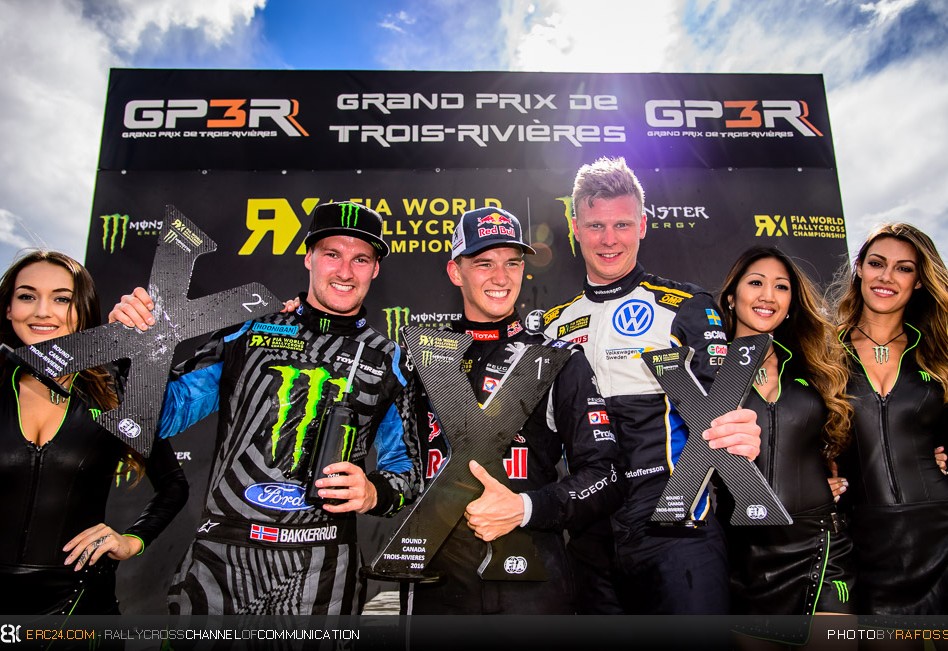 Hansen now moves up to sixth in the drivers championships, with Bakkerud and Kristoffersson now only separated by three points in their pursuit of third.
1. Petter SOLBERG – 161
2. Mattias EKSTRÖM – 157
3. Andreas BAKKERUD – 132
4. Johan KRISTOFFERSSON – 129
5. Sébastien LOEB – 121
6. Timmy HANSEN – 105
During the final round of qualifying, Norway's Petter Solberg struck back after his eighth fastest time in Q3 to be quickest for the third time of the weekend at Trois-Rivieres.
Solberg beat Russia's Timur Timerzyanov in their Q4 race, Timerzyanov finishing second at the Intermediate Classification starting on pole position for the second semi-final, while Solberg started on pole in semi-final one.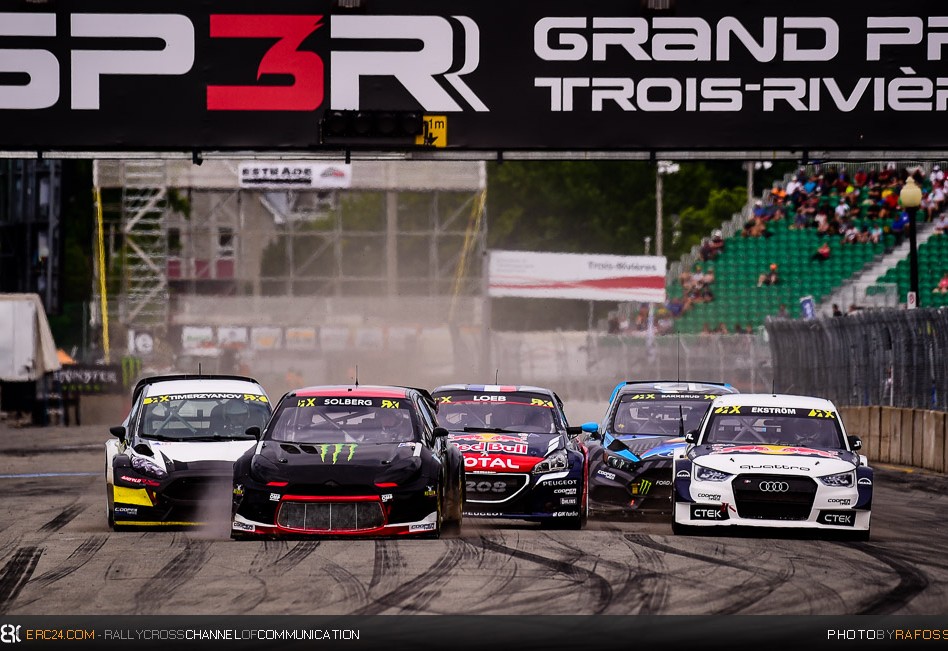 The championship returns for its eighth round in Bretagne for Rallycross Loheac in three weeks time.