The World Rallycross Championship visits Latvia this weekend for the tenth round of the season. The event takes place in Latvia this weekend, at an all new circuit located near to Riga.
This weekend plays host to the tenth round of the WRX, and the penultimate round of the ERX.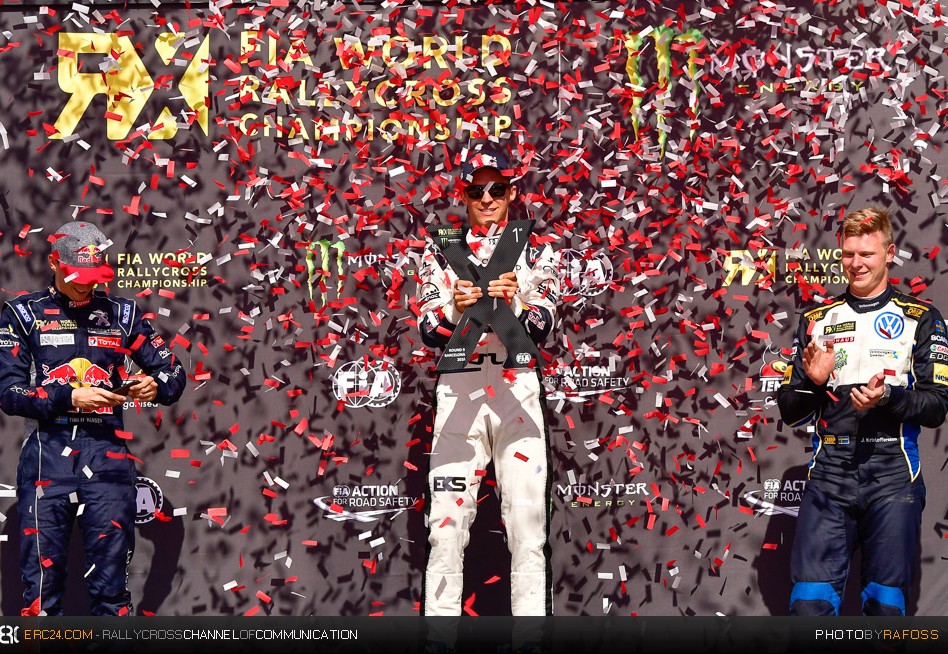 The championship fight begins to near its end, with Mattias Ekstrom taking the advantage having grabbed his fourth win of the year in Spain. The EKS driver enters Latvia with a 10 point lead, and will be bolstered by his own recent announcement that he will contest the German round at the Estering in Buxtehude.
Local drivers this weekend include two Latvian youngsters Reinis Nitiss and Janis Baumanis. Baumanis who will contest for World RX Team Austria has continued to impress throughout the latter stages of the season – having finished fourth in Barcelona at the last round. Nitiss returns to Latvia under the watch of OMSE – the team who drove for last season.
A total of 49 Supercars will compete in Riga as part of the World RX and Euro RX categories. The round will also form the penultimate round of the TouringCar Championship, as well as the closing round of Euro RX and the RX Lites Cup.
Latvia also sees a return to WRX for Italian rally driver Gigi Galli. Galli who made RX appearances last year will compete again in his Kia Rio Supercar for the first time in 2016.
JRM return, after rather a fraught outing in Spain. Guy Wilks and Guerlain Chicherit return.
In the ERX, drivers will compete for the final round in Riga. With Swedish driver Kevin Hansen haviing already been crowned champion, the event will see challengers competing for remaining places, including – Tord Linnerud, Jérôme Grosset-Janin, Tommy Rustad and Fredrik Salsten.