Andreas Bakkerud is leading WRX proceedings at the tenth round near Riga. Bakkerud leads from Hansen and Kristoffersson. In the Euro RX Kevin Hansen adds another TQ.
Despite Timmy Hansen providing a dominant display in practice, and then following up with a Q1 win – Norwegian Hoonigan Racing driver Andreas Bakkerud's two second place finishes have secured him the TQ classification as day one draws to a close.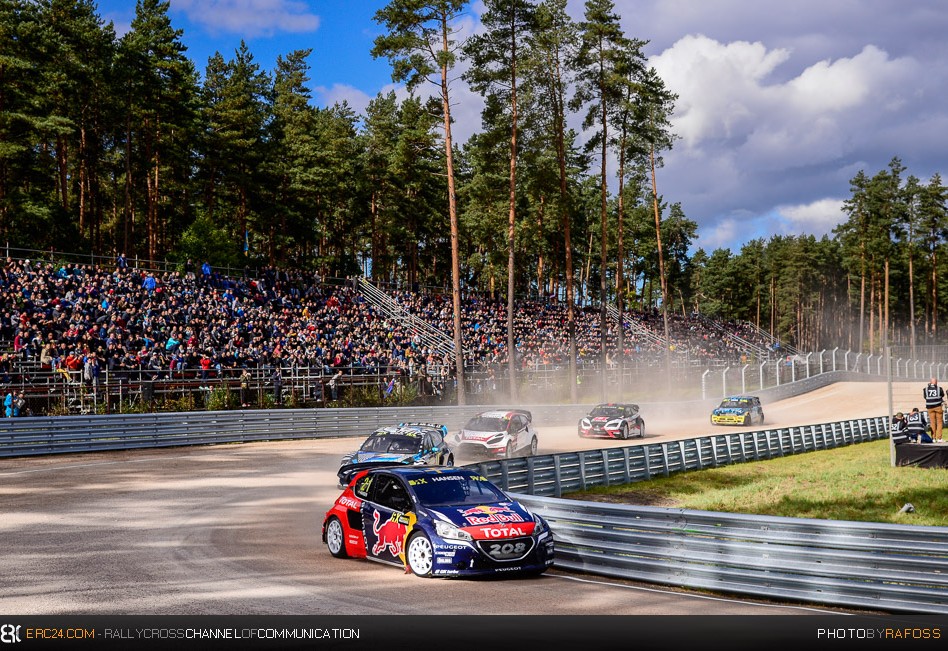 Classification after two heats…
1. Andreas BAKKERUD
2. Timmy HANSEN
3. Johan KRISTOFFERSSON
4. Sébastien LOEB
5. Timo SCHEIDER
Hansen's win in Q1 was claimed in the fourth WRX race of the day. The Swede led throughout, fresh off the back of his second place finish in Spain by leading throughout. Andreas Bakkerud had in fact won the last race of Q1, the leaving him second overall behind Hansen, and ahead of Sebastien Loeb in third.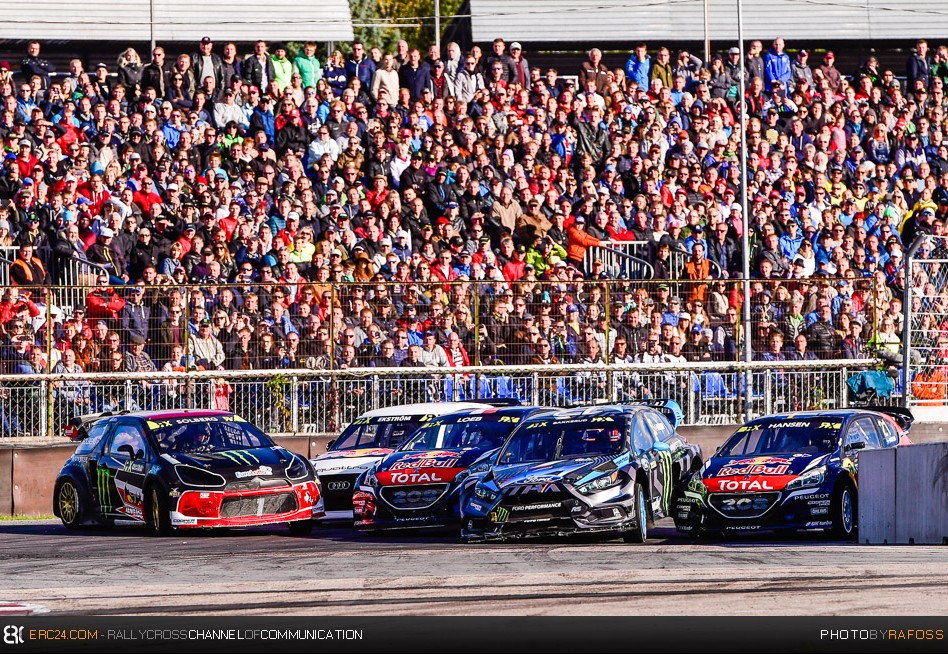 Championship contender Petter Solberg and points leader Mattias Ekstrom have so far failed to challenge the top six. Ekstrom started on the outside of grid in the very first race, and beat early leader Niclas Gronholm to win on track and be fourth fastest in Q1. The pair found themselves in a thrilling race in Q2 Off the pace in Q2. Solberg and Ekstrom lie sixth and ninth respectively.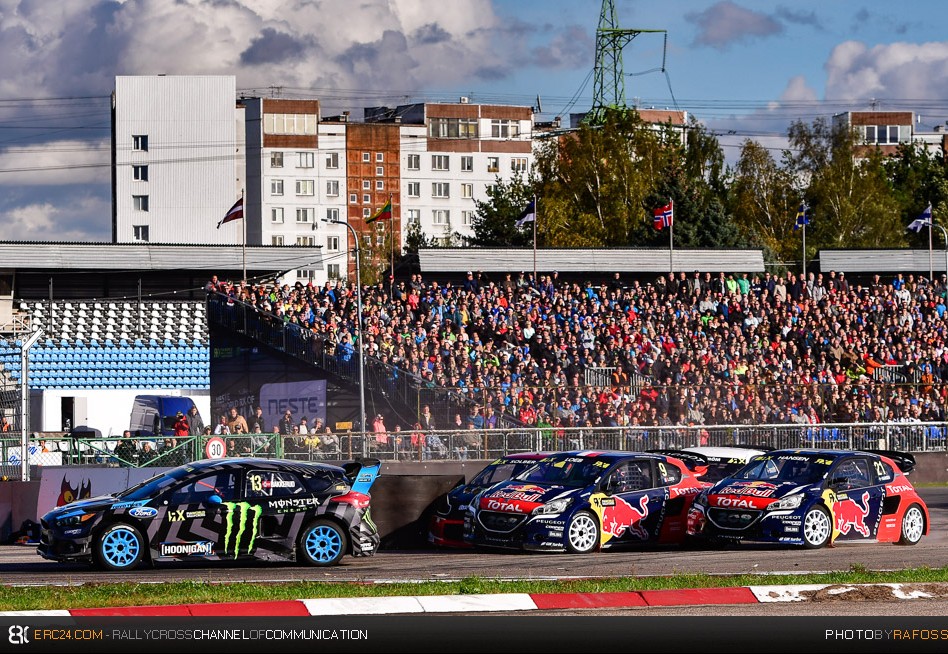 Update:  Petter Solberg disqualified from Q2 due to contact and passing with Mattias Ekstrom.
Seat driver Timo Scheider lies in fifth overnight in Latia. Scheider secured seventh in Q1 and sixth in Q2.
In the Euro RX – 2016 champion Kevin Hansen has continued his domination by storming to the TQ classification in Lativa by winning Q1 and Q2. Frenchman and Albatec Racing contender secures second, having finished second and third in Q1 and Q2. Norwegian Tommy Rustad finished third fastest after two qualifying sessions having finished third and fourth respectively.
1. Kevin HANSEN
2. Jérôme GROSSET-JANIN
3. Tommy Rustad
4. Peter HEDSTRÖM
5. Tamas-Pal KISS
Action continues from 08.30 local time tomorrow morning.