The motorsport world was struck with disappointment this morning with the news that Audi is to leave WEC at the end of 2016 – but what impact does this have on WRX and electric interest?
German Rally magazine 'Rallye Magazin' is reporting this morning that Audi's withdrawal from WEC could spark interest from the German manufacturer for a bigger factory team in WRX – but with the condition that the sport makes a move soon to include electric machinery.
Audi's departure from long distance racing and further factory commitment to Formula E highlights their interest in electric, and their chairman Rupert Stadler has spoke of their natural progression into electric motorsport, with the need to develop electric road cars that are supported by their electrical innovation in driving championships.
"If our production cars become more and more electric, the need to spearhead a technological advance in Audi motorsport is a requirement for us," said Audi chairman Rupert Stadler.
Audi provided limited backing to the new World Rallycross champion Mattias Ekström during his 2016 title campaign, but the growing sport and its new global exposure alongside Ekström's domination has pushed RX back up their agenda. And the sport's apparent open-ness and interest in electrification will provide Ekström with much confidence for more backing from Audi in the coming seasons. Their commitment could perhaps even spark interest for a larger Audi factory team in the not so distant future.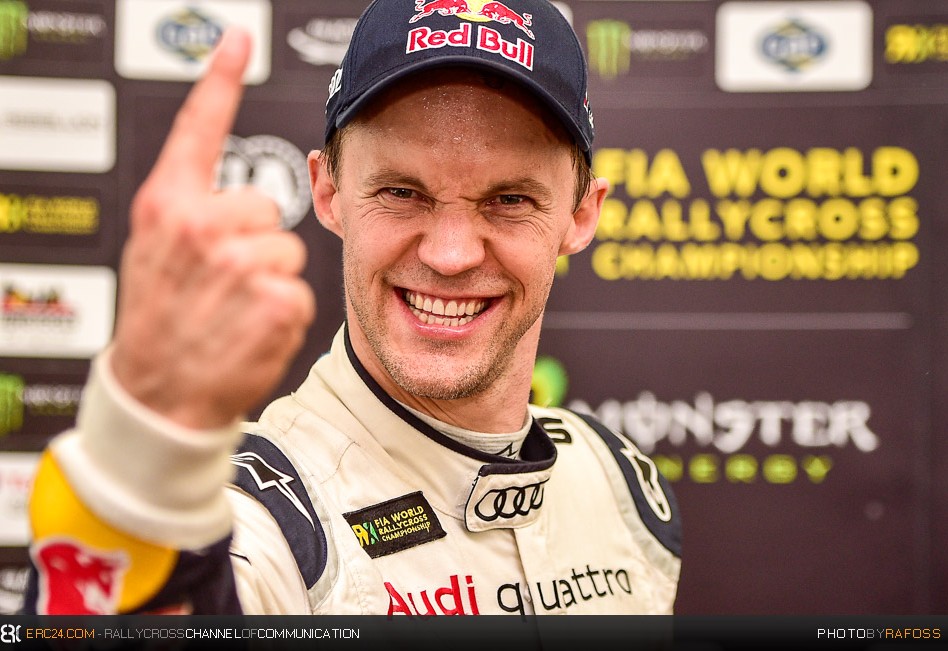 There has been widespread understanding that both the FIA and the WRX championship organisers remain interested in introducing at least one electric class soon. Rival German manufacturer VW have also expressed their interest in introducing in pushing forward a move to promote all-electric Supercars to compete in both the World Rallycross Championship and the Global Rallycross championship series. The car maker backed the idea to be introduced into the RX discipline because of the short, frenetic racing and because its growing exposure provides the perfect arena to demonstrate advances in electric powertrain technology.
Speaking to Autocar back in March, the firm's head of technology, Franck Welsch, revealed that he was keen to see race organisers adopt an all-electric format, either alongside the top category or in place of it:
"I can certainly imagine a championship done with all-electric cars," he said. "The races are around six minutes long, which allows for short, intense bursts of competition and then charging."
"Today these cars are super-powerful, have torque from hell and use all-wheel drive. Electric drivetrains could deliver that."
"If the championship moved that way it would be perfect for us. We are already in discussions with organisers to that effect."
Despite murmurs of discontent throughout the motorsport community, electric is definitely the future of motorsports. With many countries committing to tough emissions targets – something has to give. Electric power is set to be a regular feature, whether we like it or not.