The two young Swedish drivers continue to lead in Höljes, holding on to their TQ classifictions despite challenges from their WRX and ERX counterparts.
VW Sweden's Johan Kristoffersson is top qualifier for the WRX in Höljes. Having led overnight, Kristofersson continued to impress despite changing weather conditions.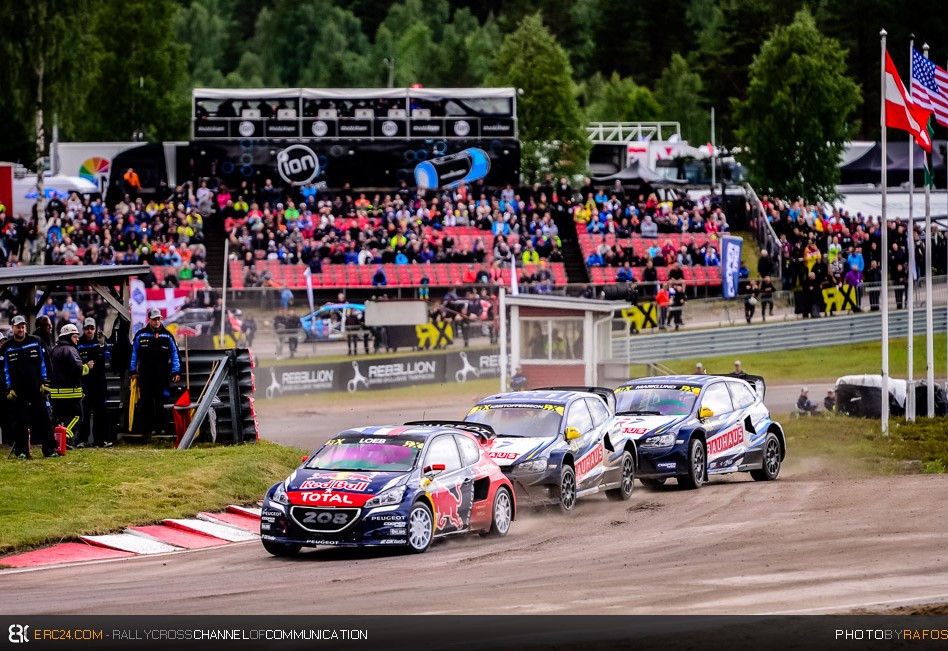 Norway's Andreas Bakkerud currently lies in second, continuing to perform following his stunning victory in Norway. But perhaps the most impress rise this weekend came from another Norwegian. Reigning champion Petter Solberg lay in 14th position yesterday following a torrid day in the Varmland. A win in Q3 and third in Q4 sealed his position in the semi-finals. Sebastien Loeb's win in Q1 yesterday, and fairly consistent results throughout today, secured 4th after four heats. Current SC points leader Ekstrom lies in fifth. The 2014/15 winner has been steadily improving throughout the weekend, gaining second fastest in Q4.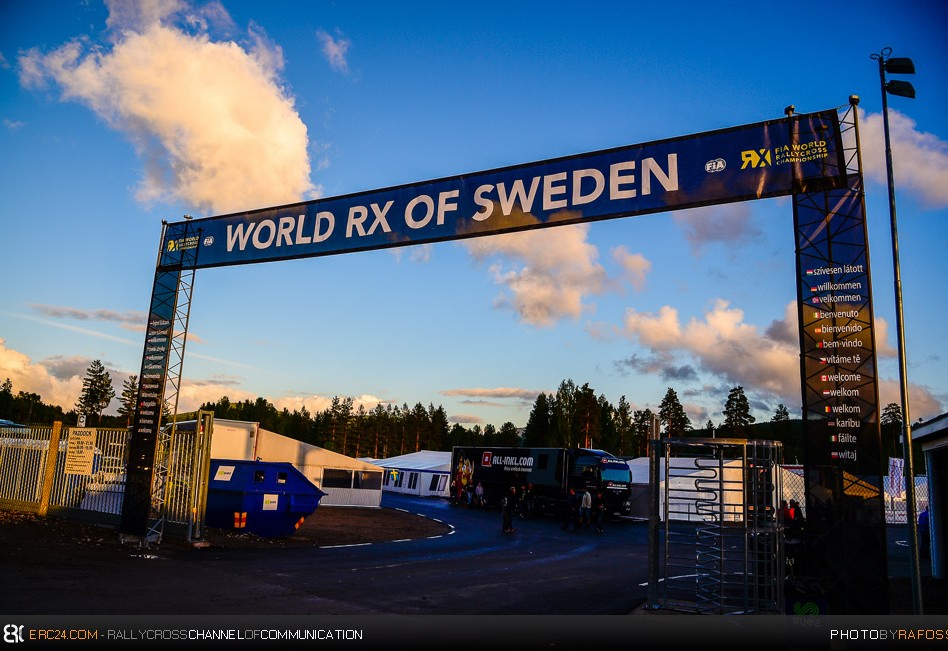 Top 12 in Holjes:
1. Johan KRISTOFFERSSON
2. Andreas BAKKERUD
3. Petter SOLBERG
4. Sébastien LOEB
5. Mattias EKSTRÖM
6. Robin LARSSON
7. Toomas HEIKKINEN
8. Janis BAUMANIS
9. Timmy HANSEN
10. Niclas GRÖNHOLM
11. Davy JEANNEY
12. Anton MARKLUND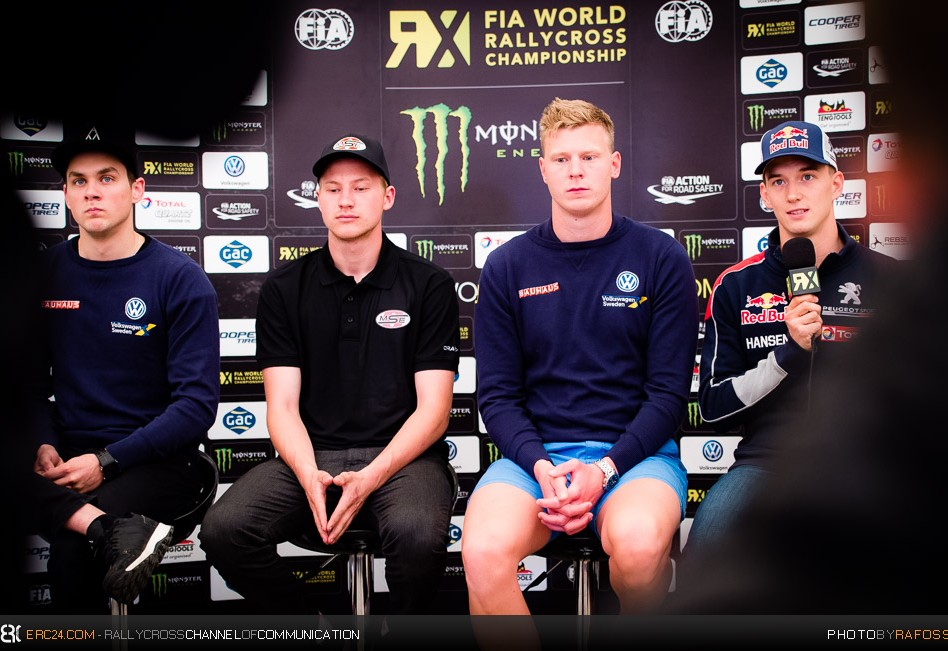 In the ERX  Kevin Hansen continues his good form. The winner of both of the previous rounds of this year's championship is leading after he set a fastest and second fastest time in respectively Q1 and Q2, and second and third in Q3/4. Hungarian Tamás Pál Kiss (Peugeot 208) drove in a similar car to the fastest time in Q2 and was placed second on Saturday evening. Norwegian Tord Linnerud and Swede Peter Hedström were tied in points behind both Peugeot drivers, and now lie fourth and fifth.
1. Kevin HANSEN
2. Fredrik SALSTEN
3. Tamas-Pal KISS
4. Tord LINNERUD
5. Peter HEDSTRÖM
6. Mats ÖHMAN
7. Jérôme GROSSET-JANIN
8. Andrew SCOTT
9. Alexander HVAAL
10. Tamás KÁRAI
11. Derek TOHILL
12. Tommy RUSTAD